MSF is working closely with the Ministry of Health to raise awareness of HIV prevention strategies
A gateway between Africa and Europe, Algeria has been plagued by violence over the past half-century.
More than a million Algerians were killed in the fight for independence from France in 1962, and the country is emerging from a brutal internal conflict.
The Sahara desert covers more than four-fifths of the country. Algeria is Africa's biggest country, and is the world's tenth largest.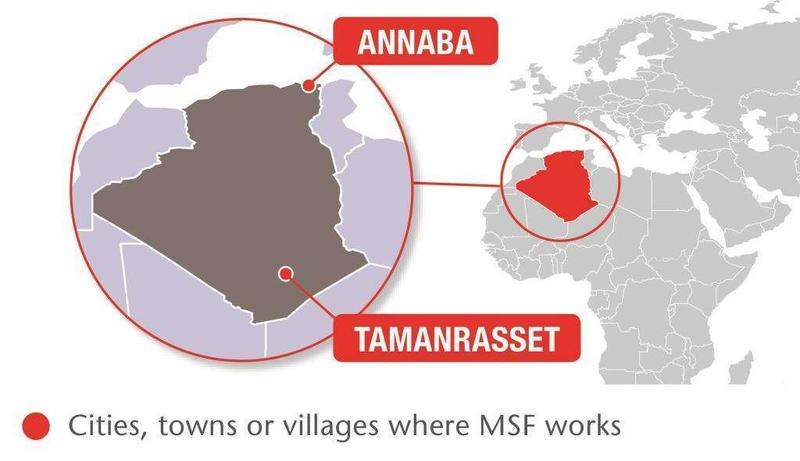 Médecins Sans Frontières/Doctors Without Borders (MSF) started working in Algeria again in 2015, after an absence of 13 years.
MSF opened a new programme in 2015 to increase the availability of HIV care for vulnerable groups of people, such as migrants, intravenous drug users and sex workers.
We are working closely with two Algerian organisations in a number of centres run by the Ministry of Health and other partners, including one in Annaba.
The aims of the project are to raise awareness of HIV prevention strategies; offer testing services in the community; create strong links with HIV reference centres in order to provide them with technical support to standardise treatment, monitoring and protocols; and to donate laboratory equipment. The team will also support the decentralisation of care.