"I arrived in Bria in early February and when the tiny propeller plane touched down on the red dirt airstrip, I felt like I had landed on Mars. The landscape, language, culture, climate and way of life were all utterly alien to me, and as we skidded to a halt, I goggled out the window at the incredible moonscape that was to be my home for the next six months.
To say that it's hot and bustling here would be an understatement. I got off the plane, and instantly my eyelids started sweating to the point where I almost blinded myself. Mosquitoes mauled all my exposed skin.
Everyone was yelling at me in French, but suddenly the only French I could remember was how to order a croque-monsieur, which was unfortunately absolutely out of the question. I was as far from cheese on toast as I'd been in my life.
"A 19-year-old mother cycled 100km with her 3-week-old baby to get to us the other day."
Bria is home to about 45,000 people, plus a few extra thousand in refugee camps, displaced by nearby rebel fighting. The roads are ochre dirt tracks lined with mud-brick huts.
People cook on open fires, rubbish is piled up and burnt on the roadside, water is pumped from wells and the electricity comes from generators run on fuel driven overland by trucks, which get periodically stopped by bandits, leaving Bria in the dark.
Huge mango trees shade the town from the fierce sunshine, and people in fabulously brightly coloured outfits balance enormous cargoes on their heads.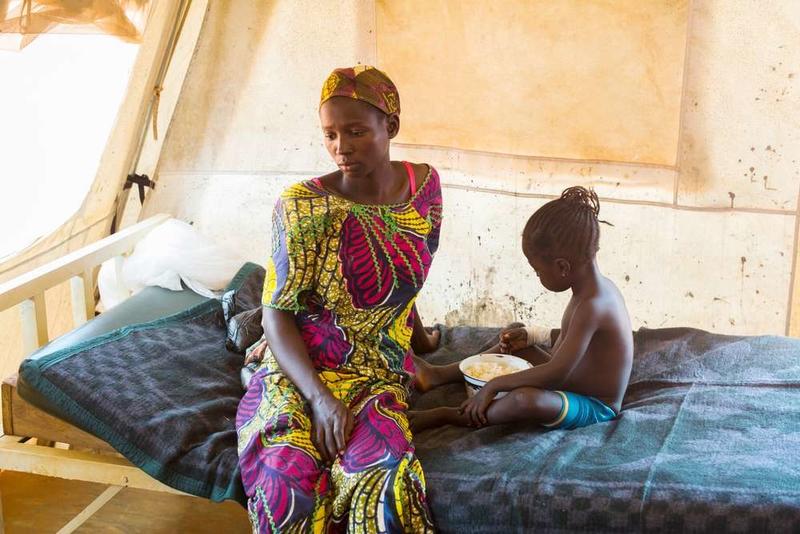 There is a distinct lack of anything resembling a functioning infrastructure here. Healthcare in rural towns like Bria is almost non-existent, other than what is provided by Médecins Sans Frontières and a couple of other NGOs. There is one hospital, and Médecins Sans Frontières controls all the paediatric services.
My job is to be part of a team of five paediatric doctors: together we run an emergency department, an Intensive Care Unit (a tent), a neonatal unit and an inpatient ward (another tent) – about 40 beds in total. Our nurse-run outpatient clinic sees between 100 and 150 children a day, the emergency department sees 20 to 40 urgent cases a day, and any sick neonates born in the maternity ward come into our neonatal department.
Even though I have been a doctor for nearly eight years and I thought I'd seen my fair share of sick kids, it turns out I hadn't seen anything 'til I got here. The Central African Republic is one of the poorest, hungriest countries in the world, with one of the highest infant mortality rates.
The majority of kids who come through my emergency department are so much sicker than any child I've ever seen in the west, and have diseases I've only read about in textbooks. Everything is severely, severely severe: meningitis, pneumonia, malaria, necrotising fasciitis [a flesh-eating disease], whooping cough, burns, dehydration, anaemia.
A lot of the children are malnourished and weak before they even get sick, and many live far away in camps for displaced people where they are visited occasionally by our mobile outreach clinics, so they're usually desperately unwell by the time they reach us. A 19-year-old mother cycled 100km with her 3-week-old baby to get to us the other day.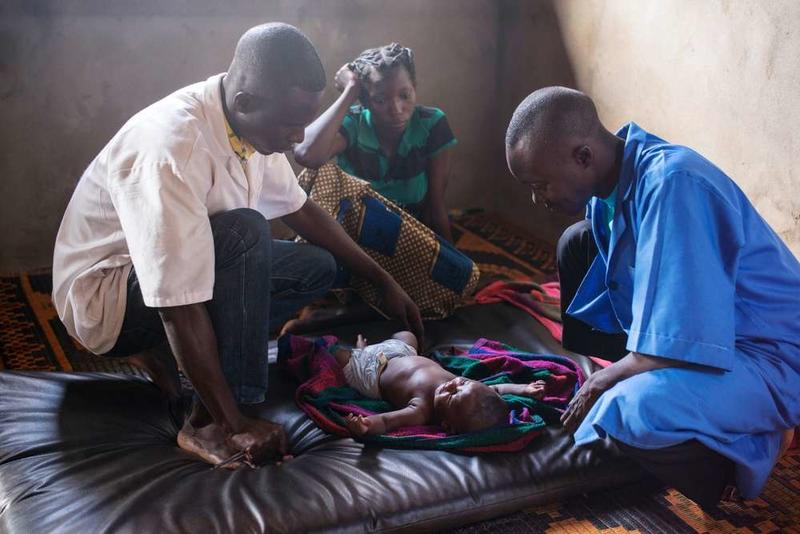 It's a beautiful country but a brutal place to be a child, with tetanus, pneumonia, TB, starvation, diarrhoea and malaria all on the cards. The children survive through a pervasive resilience and cheerfulness, and for every death there are dozens who pull through who I'd never have imagined could recover.
I treated a two-year-old girl last week for severe cerebral malaria and meningitis. She arrived unconscious, bundled in rags and looking completely awful; shocked, dehydrated with a fever of 40 degrees, and had been convulsing all morning. In the west this little girl would be on a ventilator, but we'd already given all the treatment we could offer.
The following day I was braced to see her empty bed, but nope: there she was, sitting up in bed holding a plastic whistle. When she saw me, she cracked a huge grin and blew the whistle at me. It was just what I needed to see– this unbelievably tough kid showed me that being here and trying to swim against the overwhelming tide of childhood disease isn't always a completely pointless, thankless task after all."