6 May 2016: Finally my big day! I am feeling so excited, beyond words.
The rain and the cold weather today could not in any way ruin my happiness. One, two, three… 12 last pills. In the past two-and-a-half years, I have had to swallow close to 15,000 tablets. What started off as regular tuberculosis (TB), morphed to a stronger resistance and after five months, I was put on multidrug-resistant TB drugs. As if this killer disease was on a rampage for my family, my three-year-old younger child, John, became very ill too.
My son could not walk, talk or play like normal children. After several screenings and tests he was also put on medication for multidrug-resistant TB. And today, one year later, he is doing fantastic! He finished his treatment and went back to school. He is playing, talking and moving around so much; he knows the neighbourhood like the back of his hand. Today it's my turn to complete the treatment. I feel like I have been blessed twice!
When I started this gruesome journey, bearing in mind the side effects and painful injections, my family and colleagues could not believe I had TB. They are actually still confused about this strain of extensively drug-resistant TB (XDR-TB), which they struggle to understand despite my many in-house lectures.
Most people around me thought I would have to take the medication for life, which is false. Each TB strain has its own timeframe for treatment. There have been very tough moments, especially when my fellow patients who'd become my good friends over the years would die. I was devastated.
I am, however, grateful for the support and counselling that I have received at the MSF Green House TB clinic. I would never have dreamt of this kind of love, care and concern from the security guard to the doctor, as well as my husband, parents and first-born daughter, Agnes. This support made my treatment bearable and I am truly thankful to them.
I would like to tell Kenyans and the global community to fight stigma and get tested so we can end TB. If your child is sick, don't assume it's a simple prolonged cough; have him or her tested, have him or her treated. Those infected should not be discouraged. They should continue taking their medication consistently. It's also important to eat healthily, keep a social life and try your best to stay positive despite the challenges.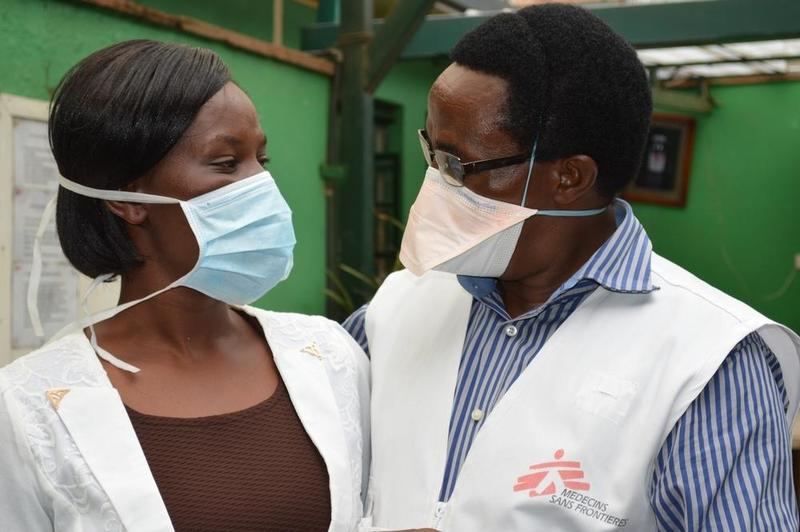 I want to emphasise that TB is curable. Do not be afraid of what the community might say or think because such worries can endanger your life. So, get rid of negative skepticism and save yourself, your neighbour and even your child as I did mine.
Now moving forward with my life and career as a teacher, I would also like to become a TB educator to help and encourage people going through their strenuous treatment. Prevention remains the best way to avoid the nightmare I have now overcome. At a national level it is essential to improve the knowledge about TB and its different strains amongst the communities. The fight against TB isn't over!