Our teams work incredibly hard to provide vital healthcare. In Pakistan, this important work is fueled by a desire to save lives, and one other key ingredient.
This is my second assignment with Médecins sans Frontières / Doctors Without Borders (MSF) in Karachi's Machar Colony project.
One thing that I have been looking forward to, apart from coming back and seeing the success of the project, is the famous Biryani.
As you wade through "the City of Lights" as it's famously known, you will not miss the aroma of this special meal that is loved by everyone.
The flavour of the city
While travelling on the road, you will see small vans carrying 3-4 heavy pots. And whenever you ask the driver what they are carrying? The answer will be obvious: "Biryani".
You will also notice big signboards with names such as Biryani Centre, Karachi Biryani and others on the buildings along the roads and shopping centers. In the evening as you drive through the city, you see scores of people sitting and enjoying biryani.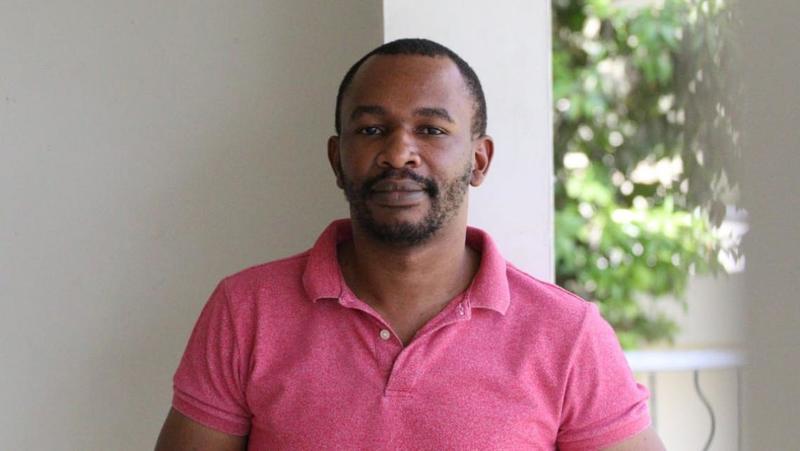 Machar Colony
The situation is not different in Machar Colony either – an urban slum where MSF has been running a primary health clinic since 2012 and a decentralized model of care for treating and screening Hepatitis C since 2015.
Most people living in this colony are working in fish factories or involved in the fishing business.
Inside the Machar Colony, you will not fail to spot big pots silently cooking Biryani on the sides of the tiny and crowded roads, later being loaded on small vans and transported to different markets for sale.
This is what I often observe when I go to meet with the community leaders.
Waseem: the king of biryani
Outside the MSF clinic you will notice men sitting on carpet enjoying this meal. Even in the lunch room of the MSF clinic, the staff often orders this delicious food during the lunch hour. Friday is considered the traditional day for biryani in our office.
Our famous cook Waseem is known to be the King of Biryani – according to the staff here he makes the best one you can get.
He walks in the office every morning to ask everyone what should he cook for the day, then he comes to see me. He smiles and says "Sir, they are asking for biryani?"
I smile back and say "no biryani" just to see the reaction.
But of course, knowing the love they have for this dish, I always give in and say, "it's ok, just make Biryani". The reason he asks me is because I shared with him that I don't like it anymore since we are eating too much of it, despite the fact that whenever he cooks it, I am among the first to serve myself :-)
Our colleagues from MSF's coordination team, which is based in another office in Karachi, also have a special liking for this famous dish. Everyone visiting our project in Machar Colony, both international and local staff, makes a special request to have Waseem's biryani. Even when former staff get in touch with the current staff, they always mention biryani and their undying love for this rice dish.
A taste of home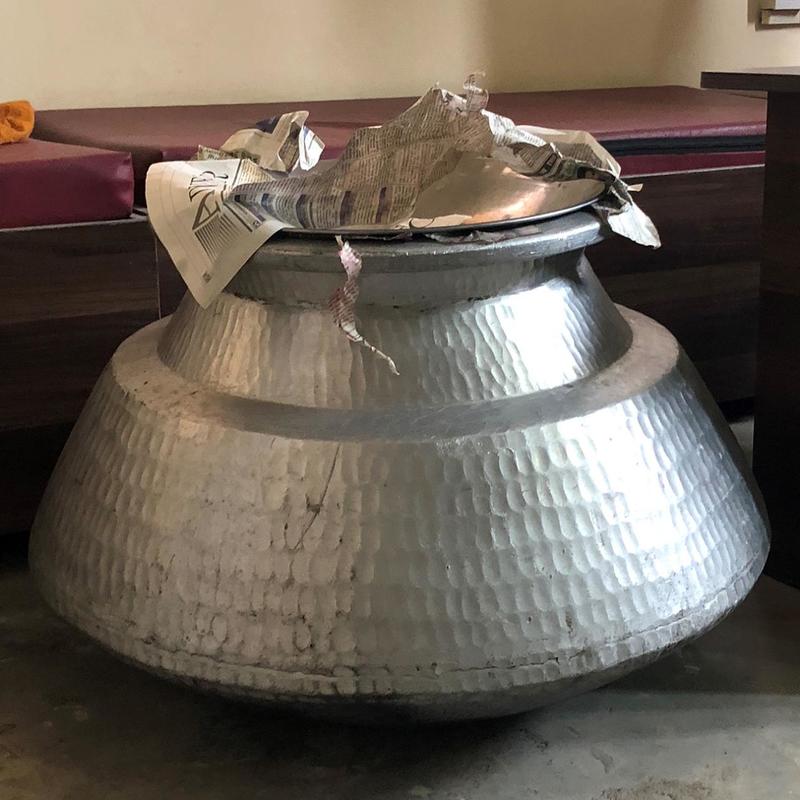 During my time here i have witnessed members of international staff saying that they are planning to take lessons from our cook to make this famous dish when they go back home.
Whenever we visit the grocery shop, they buy packets of the biryani spices to take with them back home.
I could not but fall in love with this Pakistan cuisine.
I asked one of our staff what he will miss during his two-month detachment. I was expecting him to say that he would miss his family but to my surprise, he said, "Waseem's Biryani".
During his entire detachment he would send me messages and our conversation would end up like this…
Him: I miss biryani.
Me: We no longer eat biryani and it's prohibited.
Him: If no biryani I will resign .
And our conversation will end in a big laughter. After his return from detachment the first day he requested to have special biryani, and we had to compromise and give in. He was a happy man.
Biryani Friday
On Fridays during the morning meeting the slogan is always Have a Good Biryani Friday! This makes everyone smile.
As I end my assignment my plan is just the same as the other international staff: buy a lot of Biryani spices (although I didn't have any lessons) and hopefully they will not expire on the shelf as they did back in 2015 when I took some home that I never even opened.
Next time you're in Karachi or Machar colony just try this famous dish that is loved by everyone and remember to wish them a happy Biryani Friday…