"What we are seeing every day is completely unacceptable. There seems to be a policy of 'Let them suffer - if they don't suffer, more will keep on coming.'" Stathis Kyroussis, MSF's head of mission, on the migrant situation on the Dodecanese islands.
Since March 2015 more than 14,000 refugees have arrived in the Dodecanese islands. Médecins Sans Frontières/Doctors Without Borders (MSF) has been working on the island of Kos to provide care to newly arrived migrants and refugees.
"I have worked in many refugee camps before, in Yemen, Malawi, and Angola. But here on the island of Kos, this is the first time in my life that I have seen people so totally abandoned.
The authorities identified the disused Captain Elias hotel as it was some distance from the town centre - and just threw them in there with no information, no help, no provisions, nothing.
"MSF decided we had to do something for the health and basic dignity of these people."
Here's the story of those arriving in Kos.
Photostory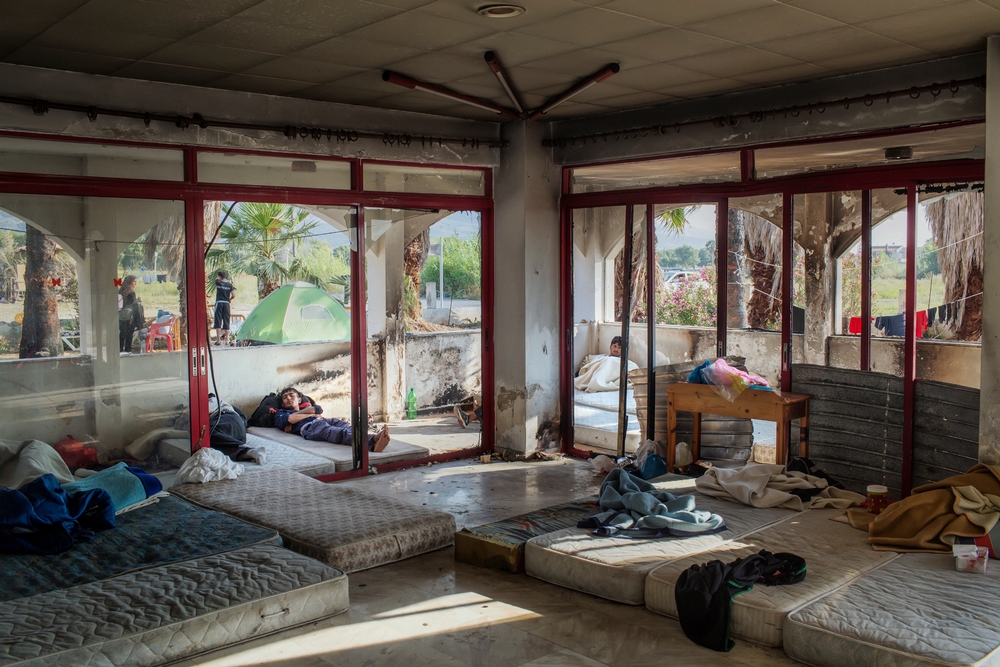 The majority of newly arrived people are sleeping in or around the Hotel Captain Elias – a dilapidated abandoned building on the outskirts of Kos town. Hundreds of people sleep wherever they can find a space, in hallways, staircases and on the dusty ground floor that used to be the hotel lobby.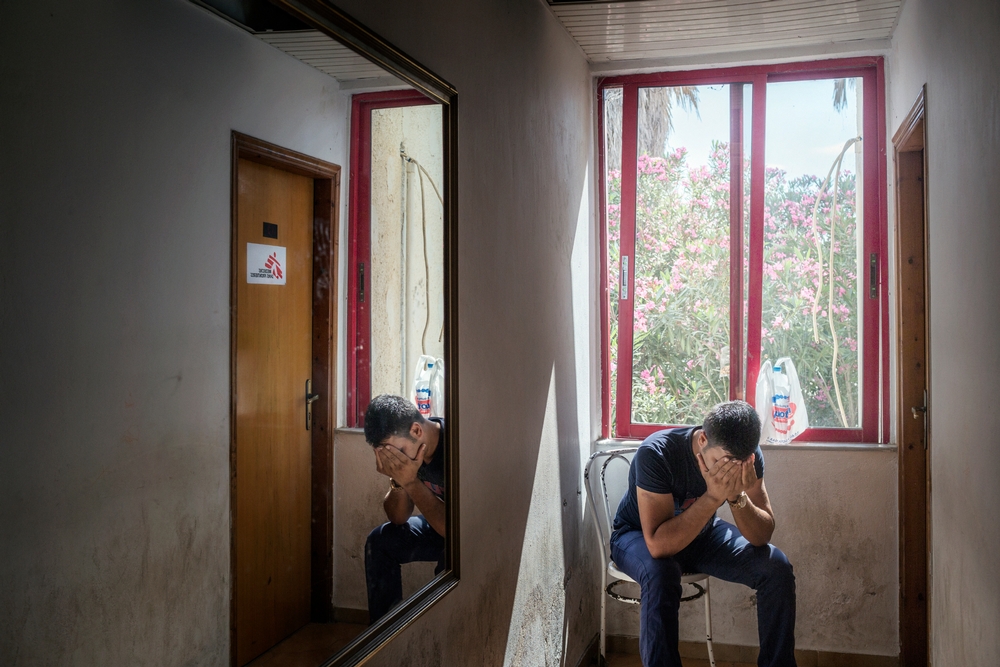 So far, the MSF team has conducted more than 1,500 medical consultations, treating patients for chronic diseases that need medical follow-up, upper respiratory tract infections, skin infections, muscle pain and gastro-intestinal diseases.
Most are from Afghanistan and Syria, but there are also Iraqis, Iranians and Bangladeshis fleeing war, violence and hardship in their home countries. They have travelled to the island of Kos from Turkey in small, overcrowded, rubber dinghies, and have been directed by the Kos authorities to stay in this old building - the only place made available by the authorities for them to stay while awaiting permission from the police to leave the island, which can take several weeks.
Mohammed, 26, from Afghanistan
"Back in Afghanistan I was running a pharmacy and doing some teaching in a local school. One day, some of the men in the village came to me, accusing me of teaching Christian ideas to the children. They said, "you're not a true Muslim, very soon you will be beheaded." At the same time, I discovered everything in my pharmacy had been smashed to pieces and my father had disappeared without any explanation. It's now about three months since we last heard from him, and I don't know if he is dead or alive. For this reason I decided to escape from Afghanistan, while hiding my family in another part of the country. I have come here in the hope that the governments in Europe will let us live as humans and not as animals."
"I travelled by foot, bus and boat. The boat journey here from Turkey was very dangerous. You pay a smuggler to get onboard a rubber boat. When you pay him, he says there will only be 25 people onboard. And in the night time when you are getting in, you see that there's already fifty people sitting in the boat and you can't say no. They carry guns and they say they will kill you if you don't get in. When I got in the boat I was thinking about my family, not myself. In this situation you just have to be brave. Some people in the boat were crying. It was too small for all of us, only about eight metres long. I feel lucky that I made it here safely." 
"I already spent 4,000 dollars to smugglers to bring me here. It was money that I had saved over six years from running the pharmacy and I also borrowed some money. I have given about 1,000 dollars to my family to survive in Afghanistan. After this, I will go to Athens and then God will decide where next. It's better to go out of Greece because it's the poorest country in Europe so we need to go further. But you have to pay lots of money for that, and I don't have any left, so I will have to try and do it on my own."