In this extraordinary year, we have all been touched by one of the greatest global health challenges in decades.

We are indeed now 'all in this together' and together we need to work to find solutions. We must develop and share the fruits of scientific progress in a fair and effective way to tame this pandemic, and the lessons we learn will enable us to overcome the other diseases that blight the lives of millions of people around the world today unnecessarily.
MSF will continue to call for better ways to answer the urgent health needs of people in our projects and beyond. We will continue to call for change that puts people first, not profits. And we hope that you will join us!
Here are 5 wishes we have for the New Year to help build a new and fairer world where people can access the lifesaving medicines they need, wherever they live.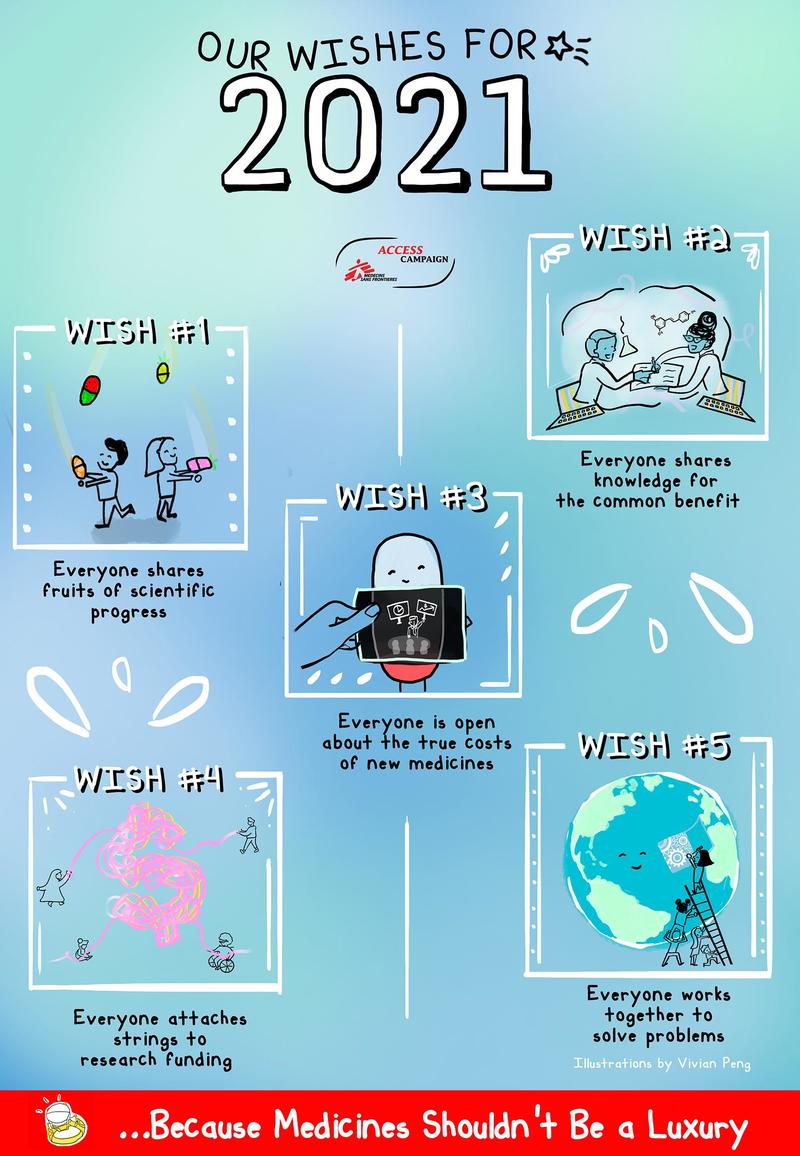 More on https://msfaccess.org
#Wishlist2021✨

Nearly two billion people ??? don't have access to the medicines they need to stay healthy, largely due to high prices.

We need a world that prioritises public health needs over profits when developing medical tools???https://t.co/MyGqRMrWGh pic.twitter.com/qg9J8XeWuf

— MSF Access Campaign (@MSF_access) January 2, 2021