"One day, two wooden boats, one rubber dinghy, one helivac, over a thousand people rescued by three ships, and fifty-two perfectly senseless deaths."
Canadian doctor Simon Bryant discusses his time on board an MSF search and rescue ship in the Mediterranean.
The story heard in this week's episode comes from a blog Simon kept while aboard the Phoenix, a ship MSF ran in partnership with Migrant Offshore Aid Station.
"There was enough light from the small hatches, and my headlamp, to make out a tragic tangle of bodies. At that point training cut in and emotions took a back seat, though the adrenaline flowed..."
This extract is taken from 'Yet again', published 31 August 2015.
Read more about Simon's time on the Mediterranean in our 'Moving Stories' blog about the European refugee crisis.
Photos of Simon during his mission on board the Phoenix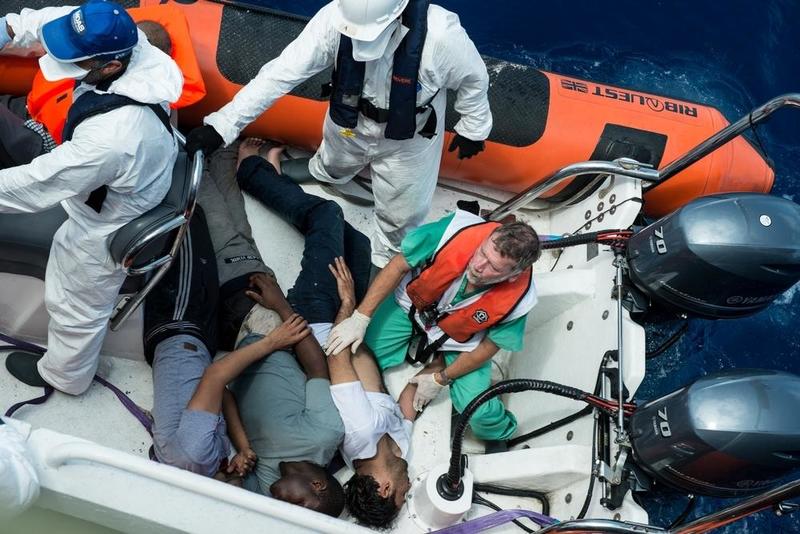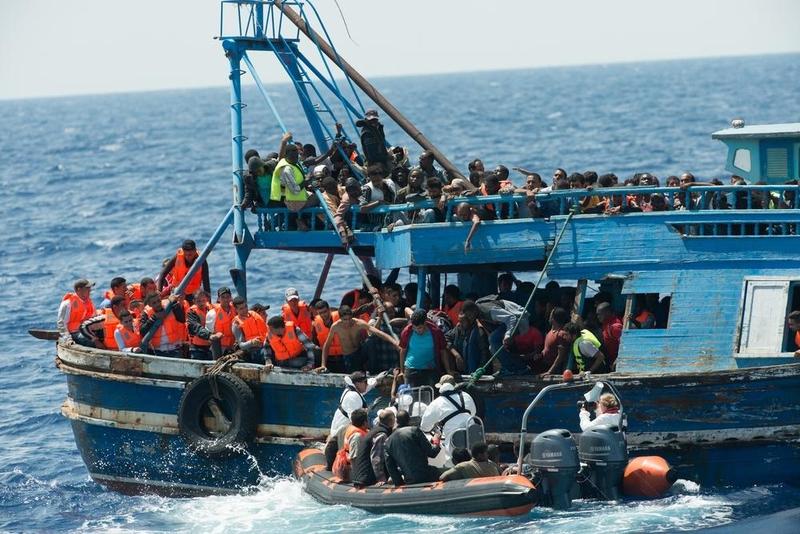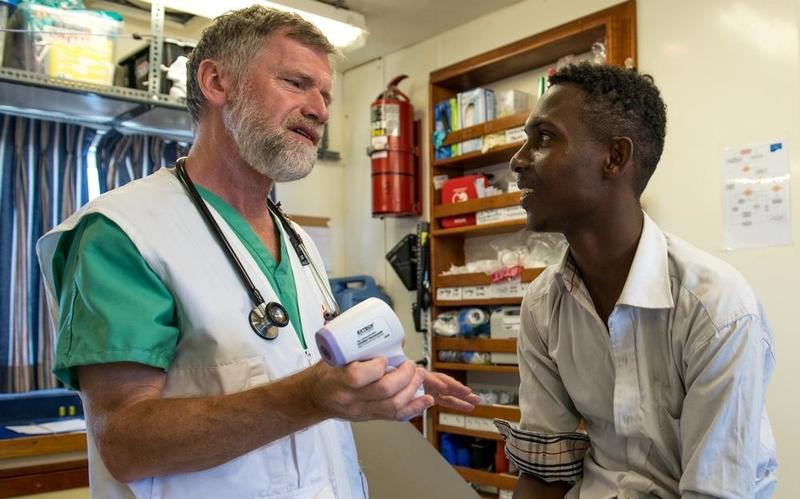 Video footage captured by the Swedish coastguard, 26 August 2015