Beatriz is MSF's health promotion activity manager in Pakistan. She blogs about how understanding cultural differences is a vital part of MSF's work, and why having fun is also a part of her job...
"Ready to be an unemployed, underestimated anthropologist!" I wrote on Facebook the day I graduated.
Little did I know that my degree, which not many people actually understand ('so you study dinosaurs?', 'you work with bones?') would get me working in an organisation I love, in contexts I had always dreamed about working in.
'Anthropology' and 'MSF' are not two words people usually put together in the same sentence, and nor are 'anthropology' and 'health promotion'. But here I am! I am proof that anthropology is a thing outside of academia, and that we are actually in demand!
How does this culture understand health?
Why do people refuse to go to the hospital?
How come they don't understand the importance of breastfeeding?
How can I help them change their behaviour and improve their health?[[Article-CTA]]
These are just some of the questions that make health promotion a relevant part of any MSF project, and this is where an anthropologist feels at home.
Pakistan is such an interesting country for someone who loves cultural challenges. The capital, Islamabad, has nothing in common with Timergara, which is 250 km further north, and the latter is not related at all to Karachi in the south!
As a flying health promotion manager, I am lucky to travel around various projects in the country, learning about people, understanding their beliefs and getting to know their customs.
All the knowledge this gives me allows me to understand different communities and their concepts of health; their perception of different diseases, and the reasons why they don't know or sometimes don't accept MSF services.
This improved comprehension (always and only with the help of the national health promotion staff) is invaluable for MSF's projects in Pakistan, as it allows us to adapt our approaches to the culture we are working with.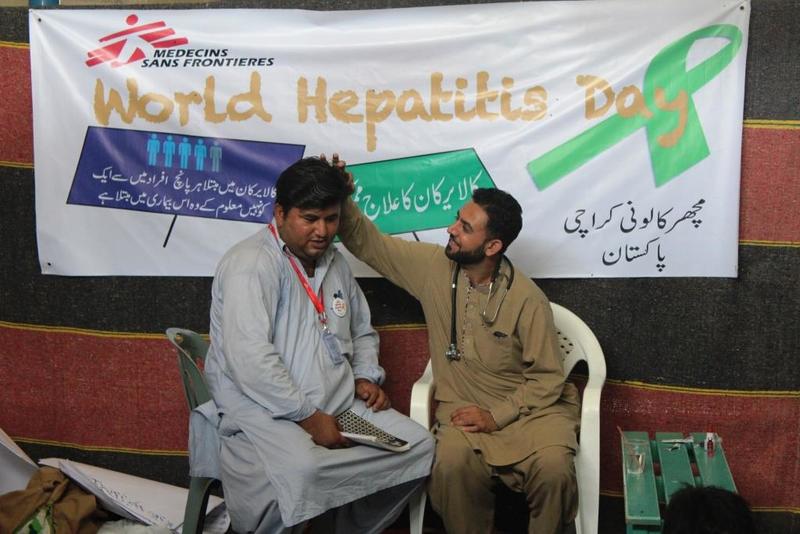 Once you understand and respect the culture, you can start treating people accordingly. And what a difference it makes! People start trusting MSF, they start coming to the health facilities, they ask questions, they demand treatment.
The proof is in the pudding! In July 2016, the health promotion and the mental health teams prepared a hepatitis event in the clinic located in the slum area of Machar colony in Karachi. I smile every time I recall that day!
We prepared games, role plays, a quiz… a day of entertainment to promote healthy behaviours towards hepatitis. In a community with high illiteracy rates, very poor income and lack of knowledge about health, traditional health messages don't have such an impact, and alternative methods are the key. And this alternative method of promoting health proved so successful that we decided to repeat it for other occasions!
Now, such important health events are part of our projects, and a wonderful way of edutainment – education together with entertainment. This is why I became an anthropologist. This is why I joined MSF.
Of course, there is always frustration, lack of energy, overwork and many more challenging elements that come together with working in these contexts. And there are definitely cultural misunderstandings that may threaten the relationship between MSF and the society. But for any little step forward, for any new patient that understands the importance of hand-washing or bed-nets and for any new smile, health promotion is here to stay!
Read more about our work in pakistan on the msf blog