Thousands of men, women and children are stranded between Greece and the Balkans after the sudden imposition of new border restrictions for Afghan refugees on the Western Balkans route. Refugees are being provided with no information, little-to-no humanitarian assistance and are at risk of violence and abuse.
"We have denounced the humanitarian consequences of this domino effect time and again, but European governments on this route continue to invent new and arbitrary criteria, with the sole goal of reducing the flow of people – at any cost, and in complete disregard of humanitarian needs," says Aurelie Ponthieu, Médecins Sans Frontières/Doctors Without Borders (MSF)'s humanitarian advisor on displacement.
"The failure of European governments to find collective and humane answers is only producing chaos, arbitrariness and discrimination."
New criteria
The first transit restrictions were first put in place in November, when movement across the Balkans was limited to Syrian, Iraqi and Afghan nationals.
However, over the weekend, authorities in the Former Yugoslav Republic of Macedonia (FYROM), Serbia, Croatia, Slovenia and Austria implemented a new set of criteria in order to further reduce the flow of refugees and migrants crossing their territories.
Among these measures, Afghans – who make up 30 percent of arrivals in Greece – were refused permission to cross both the Greek-FYROM border and the border between FYROM and Serbia.
Stranded or pushed back
On Tuesday 23 February, 60 Afghans, who were told by Serbian authorities to go back to FYROM to register, now find themselves denied access to both FYROM and Serbia. They are currently trapped in no man's land between the two countries without access to protection organisations such as UNHCR.
Meanwhile in Serbia, hundreds of people, including women and children, were either stopped from crossing into Croatia or directly pushed back into Serbia from Croatia and Slovenia.
Around 1,000 people were stranded over the weekend at Serbia's borders with no reliable information and little access even to basic assistance.
Pushed towards smugglers
"People are being sent back and forth between borders with no clear information about their rights or what will happen tomorrow," says Stephane Moissaing, MSF's head of mission in Serbia.
"By experience, we know they will be pushed towards smuggling networks and unsafe routes, exposed to the risk of abuse and violence."
On Tuesday MSF teams witnessed Greek police in Polykastro kicking Afghan refugees, including women and children, for refusing to board a bus that would forcibly take them back to Athens.
This incident is another unacceptable example of the increase in violence MSF teams have seen since November when transit restrictions were first implemented.
Since then, MSF doctors have seen an increasing number of patients in Serbia who report being victims of abuse at the hand of smugglers and police. In Idomeni, at the Greek-FYROM border, MSF teams have treated more than 100 people with injuries resulting from violence, including dog bites.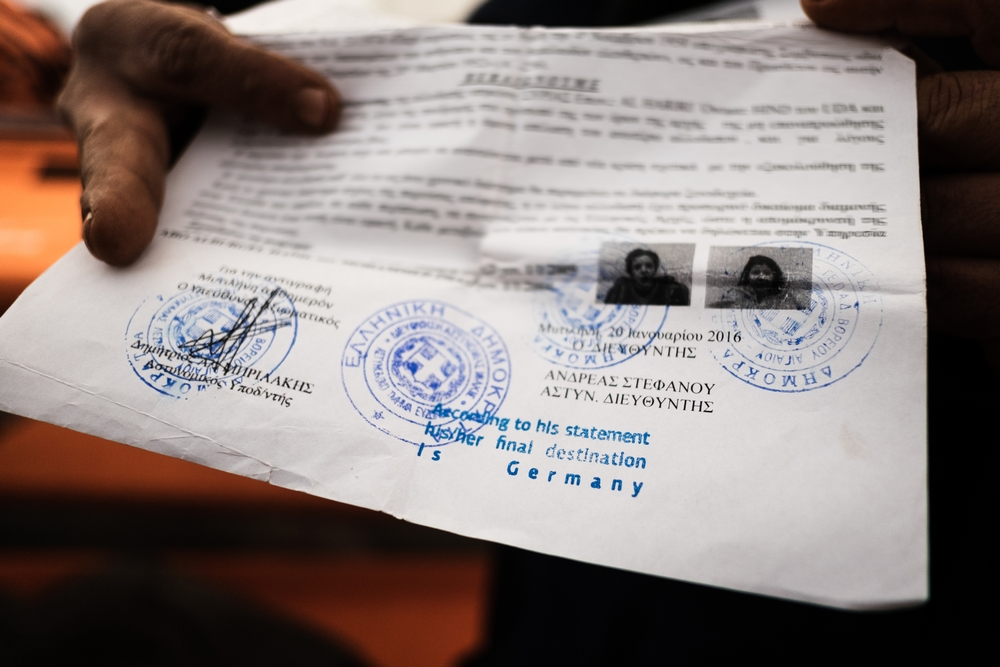 Unsustainable situation 
Unable to cross into FYROM, hundreds of Afghans are being sent from Idomeni to Athens, where reception facilities are already stretched to the limit. The build-up of people in the north of Greece has also created a backlog in Piraeus port, near Athens.
People arriving at the port  can no longer get access to the North and they get no information about other options.
"The situation is already unsustainable and will only become worse in the coming days," says Marie Elisabeth Ingres, MSF's head of mission in Greece.
"Greece has the capacity to host around 3,700 people on the mainland, of which only 1,000 places are for people in transit.
"The Government is building two camps outside Athens and Thessaloniki, but it is still not clear how they will be managed.
"If Afghans continue to be blocked the entire reception system will be overwhelmed in just eight days. In the absence of any realistic emergency plan, we are extremely worried that the already catastrophic situation will only worsen."