Widespread conflict and severe drought forced over 150,000 people to flee villages in north-western Afghanistan and seek shelter in the city of Herat. Their conditions remain extremely fragile, as they face shortages of food and limited access to healthcare. MSF opened a winter clinic to provide much-needed assistance to this vulnerable population.
Read the patients' stories:
Jamala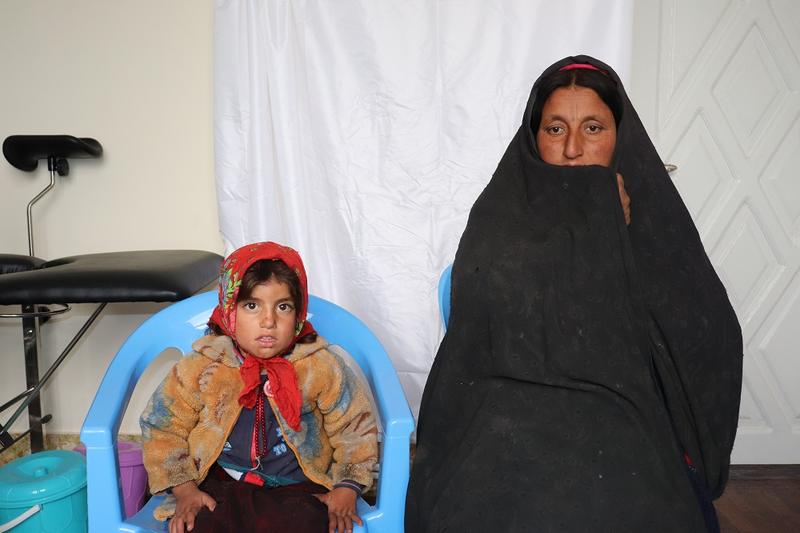 Jamala is 40-year old, mother of five. She used to live in the village of Dara-e-Bam, in Qades district Badghis province. Her family decided to leave in August 2018, due to severe drought in the area. We meet her at the MSF winter clinic for displaced people in the Kadistan suburb of Herat, where she came for a consultation on her pregnancy. She expects to deliver her sixth child in twenty days.
"I am not sure where and how I will have my delivery" she says.
"Since we moved to Herat, my husband is jobless and we have no other source of income. We had no choice but to leave our village because our only source of income was our land, but drought badly affected our area and we don't know how long it will last."
Jamala also brought her five-year old daughter Bibi Jana to see a doctor at the clinic, because she has had fever for the last few days.
"We live in tent and the weather is getting colder and colder. We are worried about how we will survive if snow starts falling because we have no wood or other heating system in our tent". Jamala met other families from her own village in the settlement. They are all there for the same reason, she explains. "There is a midwife in our village but she cannot cover all the needs during a delivery and we had to travel two hours to Qala-e-Naw to a public hospital. We needed to buy drugs, pay for transportation and accommodation."
Agha Muhmmad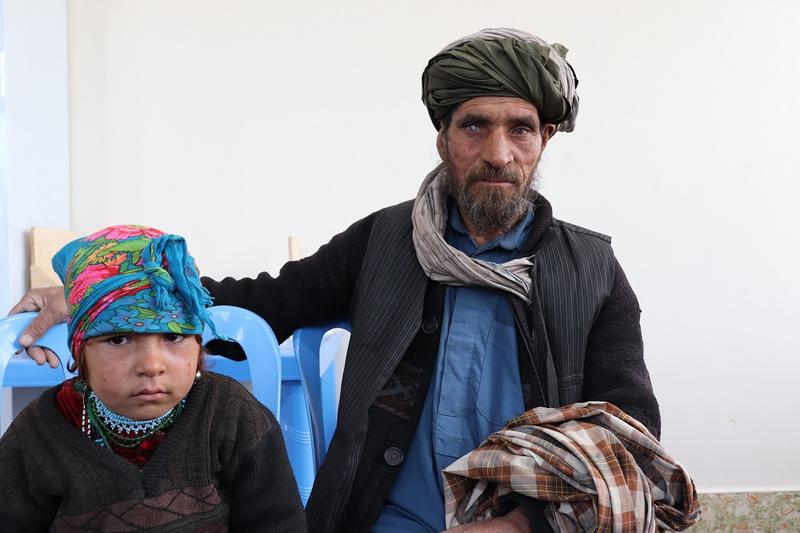 Agha Muhmmad is 60 years old; he is from Naqchiristan village, in Qades district, Badghis province.
"I brought my four-year old daughter Bibi Hawa here to treat her pneumonia and fever" he says. "She has had fever for four days. We live in a tent and temperatures are very low. Our children get sick every other day. We don't have enough blankets."
He has lived with his five family members in the Kadistan IDP settlement in Herat for the past eight months. He worked a as farmer in his village before being forced to leave his home due to drought and insecurity.
"Some of my family members are still in the village and I am worried about how they will cope with those difficulties: there was no water, we lost our cattle, there was no work left to feed our families."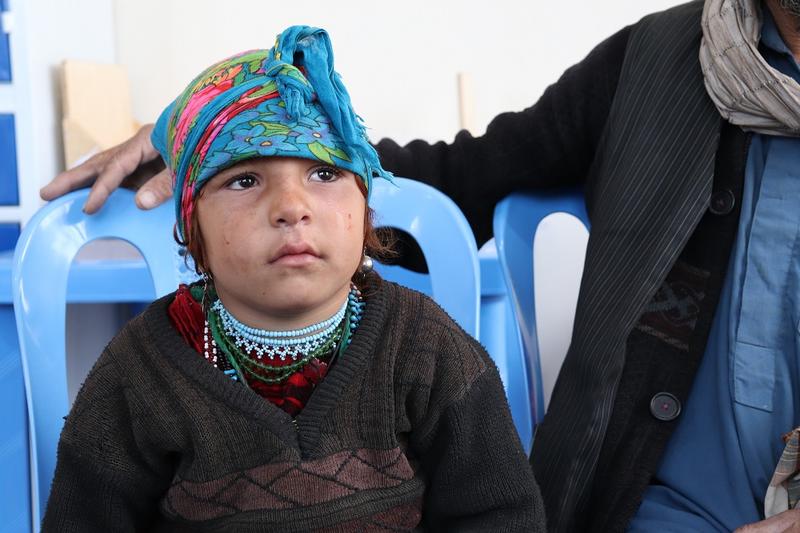 To provide medical assistance to these vulnerable groups, MSF set up a clinic in the outskirts of Herat, offering free medical consultations, screening and treatment of malnutrition and vaccination for children through the coldest time of the year. "We opened the activity to offer medical care during the rough winter months. We also run an ambulance service for patients who need to be taken to hospital," explains Abdul Azim Toryalai, Assistant to the Project Medical Referent.