Sara Creta, Field Communications Manager for MSF in Chad, has just returned from Baga Sola and Bol, where MSF teams are providing medical care to displaced people and the resident population affected by the consequences of Boko Haram violence. Follow her daily photo journal to discover how people live in this region on the lake's shore and what they have been through.
Mothers at the MSF mobile clinic in Yakoua, a town seven kilometres southeast of Bol. In 2016, more than 2,000 women received pre-natal consultations there. Many women travel long distances to find treatment for their sick children.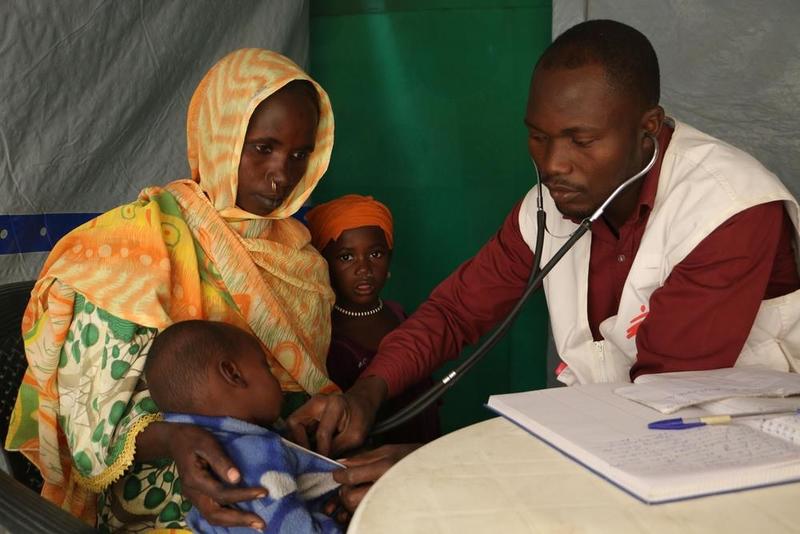 Zara Adam, 27, is with her children during a consultation at the MSF mobile clinic in Yakoua.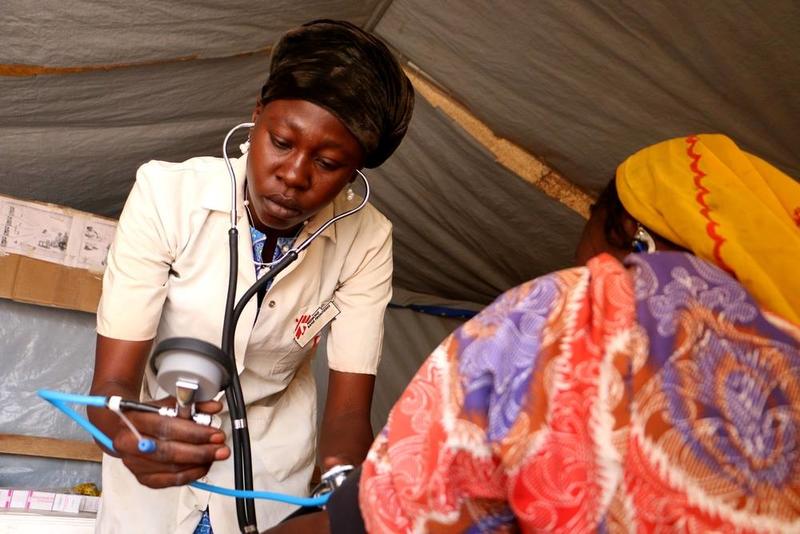 MSF midwife Victorine measures the blood pressure of a young patient. She will be transferred to the Bol Regional Hospital to give birth to her first child.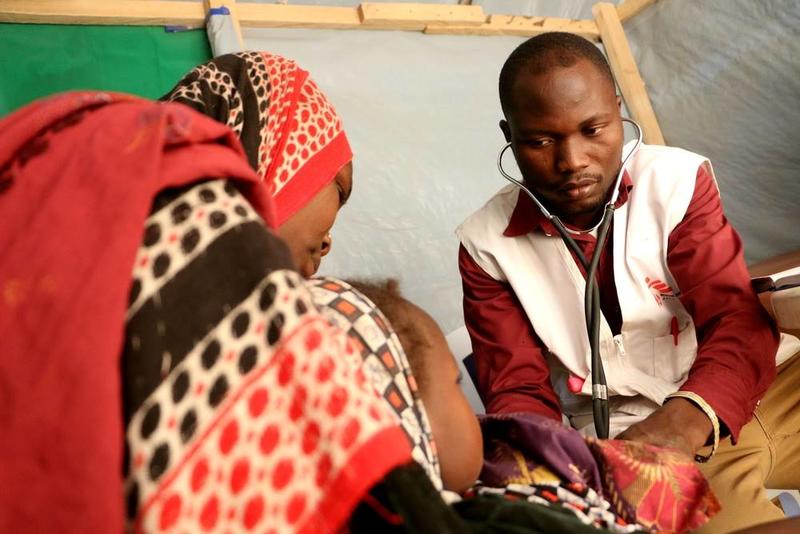 Bintu Adam, 38, lives in the Kodubul displaced persons site, two kilometres from Yakoua. In 2015, she and her family were forced to leave the island of Fitinè due to Boko Haram attacks. Before the Boko Haram crisis, her husband sold fish to markets in Nigeria, but since they have had to leave, the family now has no source of income.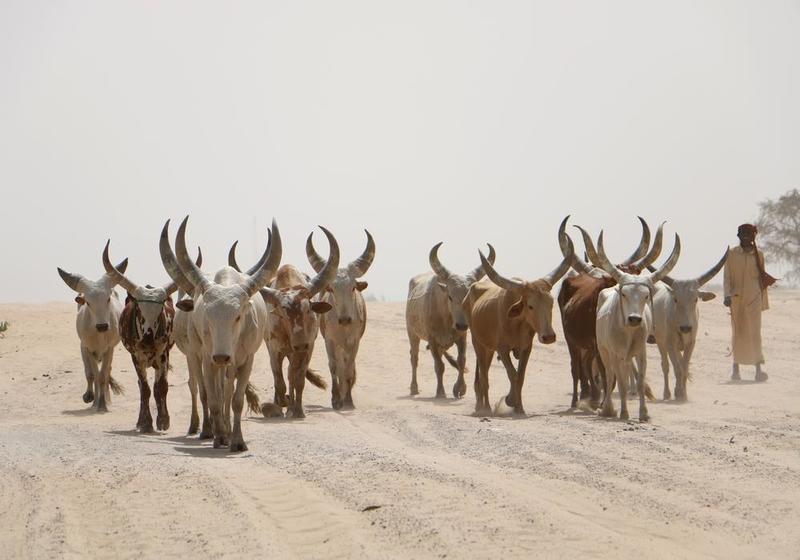 After the morning milking, the herd is moved for grazing. Livestock are moved mid-morning and left to graze around the edge of the lake for the rest of the day
Mahamat Adam, married and a father of eight, has been a fisherman for 25 years. He lives on a small island of Lake Chad and comes to Bol occasionally to sell his fish to the local market.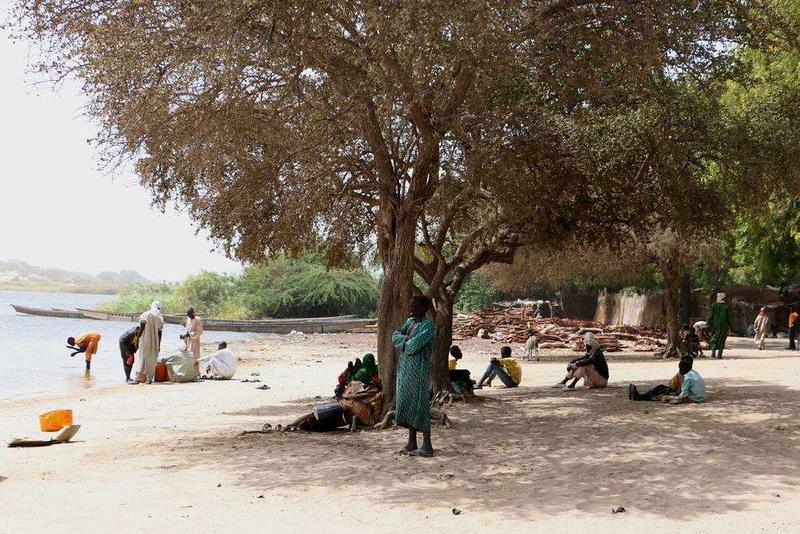 Since 2015, there has been a drastic decline in socio-economic activities along the shores of Lake Chad, including farming, pastoralism and commerce. The Peul are traditionally a nomadic and pastoralist people, living in the Niger and Senegal basins and to the east of Lake Chad. During the dry season, Peul pastoralists used to travel across the borders of Chad, Cameroon and Nigeria. Suspension of trade has made it difficult for people to transport merchandise in order to sell it in the local markets in northern Nigeria.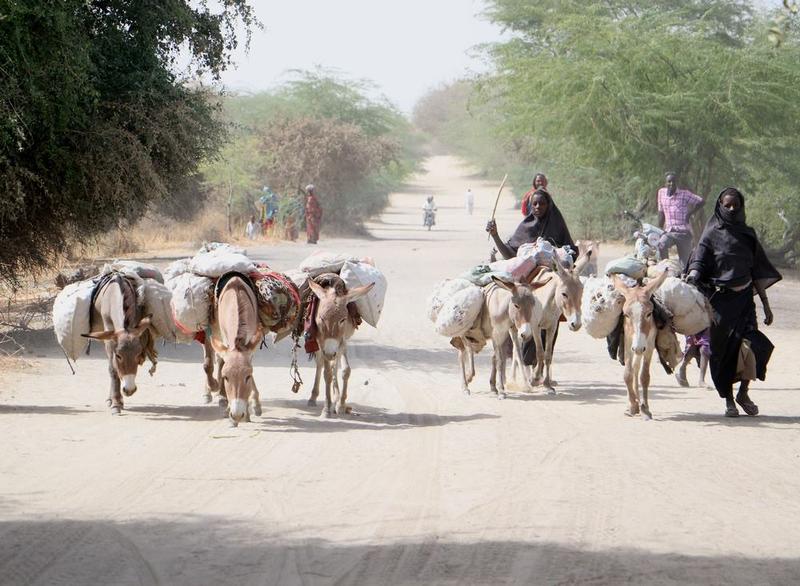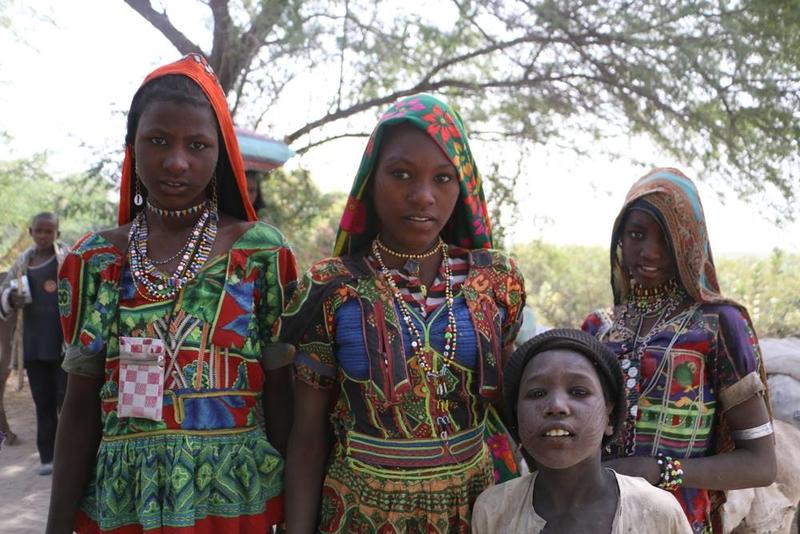 Weekly local markets play an important role in the local economy and community around Lake Chad basin. People travel kilometres to reach small villages where they sell their products, which range from smoked fish to dried red peppers.
Kreb is a mixture of grains from a dozen or more grass species that grow in the semi-arid environments of the Lake Chad Basin.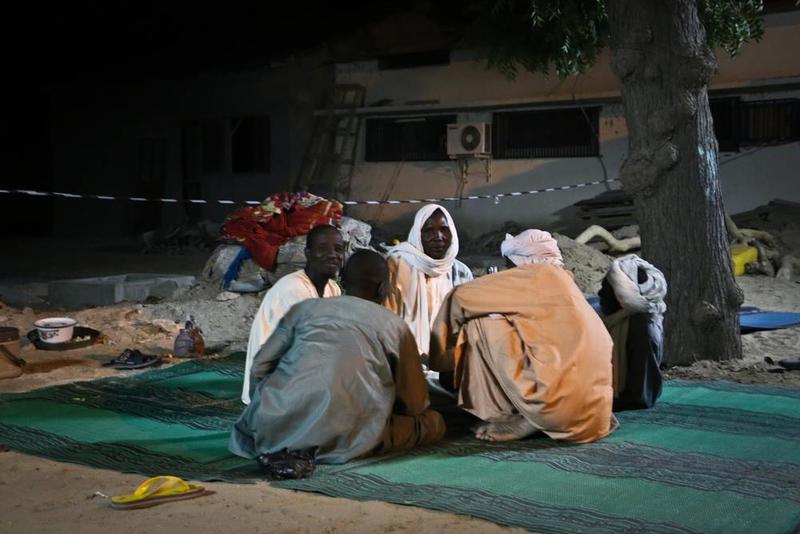 At night in Bol Regional Hospital, family members and caregivers eat dinner and rest.
Photos © Sara Creta/MSF