In a building with beautiful tiles and ancient atmosphere in the Old City of Nablus, West Bank in Palestine, MSF in collaboration held an awareness session for mental health with other organisations, as part of several activities to mark the World Mental Health Day. Here is located a centre run by a local non-governmental organisation that supports the community through different activities. For this day's session, 40 women and girls gathered from all over Nablus.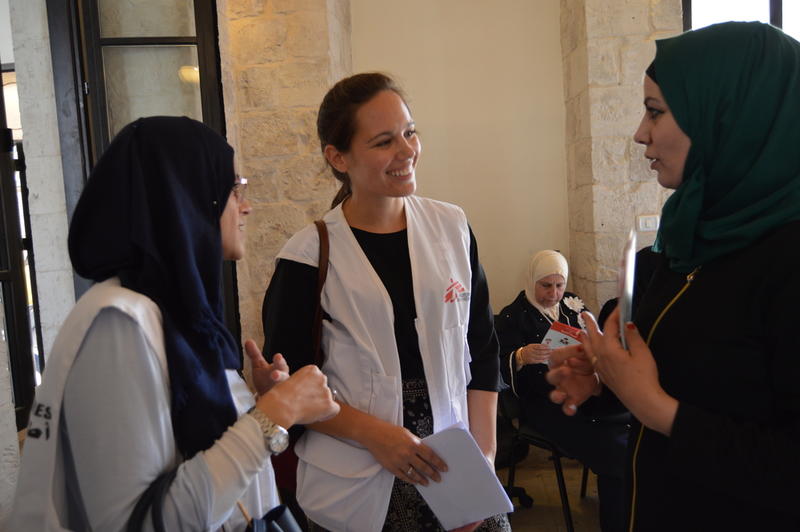 In Nablus, people have been directly or indirectly impacted by many years of occupation; having beloved ones killed, and facing harassment by settlers and restrictions of movement on a daily basis. This psychological impact appears through symptoms such as anxiety, depression and post-traumatic stress disorder. Mental health problems are not often expressed due to stigma and shame to talk about personal problems, lack of information and a culture where the families' needs come before the individual's needs.'
In this awareness session, however, people were vocal, interactive and even lively, according to Yvette Aiello, an MSF psychologist who talked about an importance of nutrition and exercise for mental health. Although some symptoms should be addressed through consultations, simple things as drinking enough water, having enough nutrition with good diet and doing exercise can help people better cope with their mental health issues.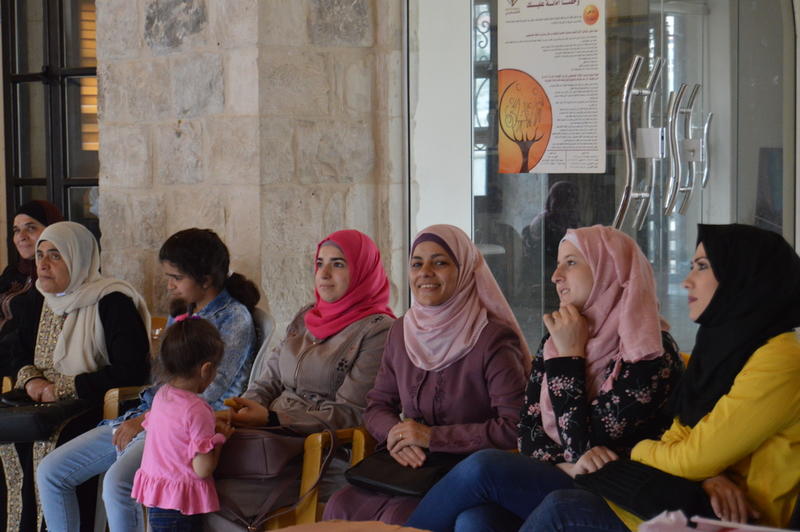 "Did everyone know that water makes up about 80% of the brain?" "How many of you drink coffee more than water?" "Exercise is a great way to burn stress – it's a natural mood elevator!" People look keen to know these simple tips for their well-being in an otherwise depressive situation. They respond "how about dance? Is it also an exercise? Zumba!?"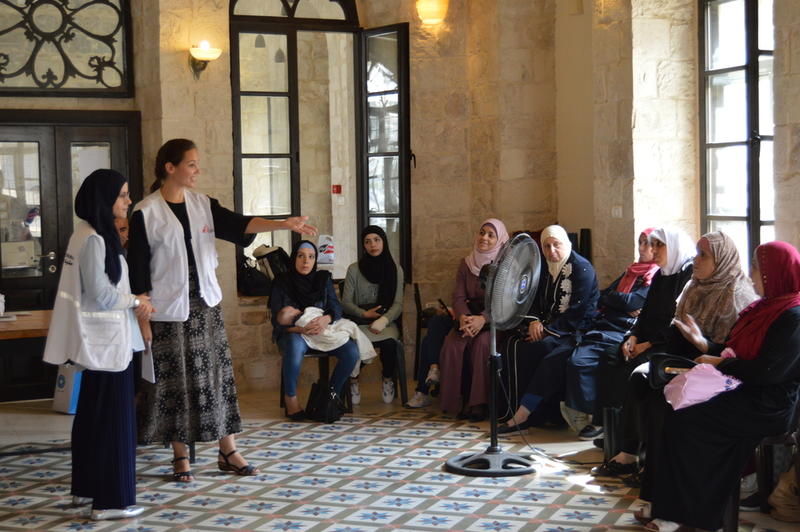 "Through awareness sessions, we try to promote a better understanding about mental health. We explain that having mental health issues such as anxiety and depression is a natural reaction to what people experience and it's not something they should hide or feel ashamed of. In the case of women, especially mothers, it's also important to emphasise self-care. We see the positive result of such awareness sessions on our daily activity - more people come to our clinic and share their problems. They start to understand it is important to take care of not only physical but also of mental health", says Yvette.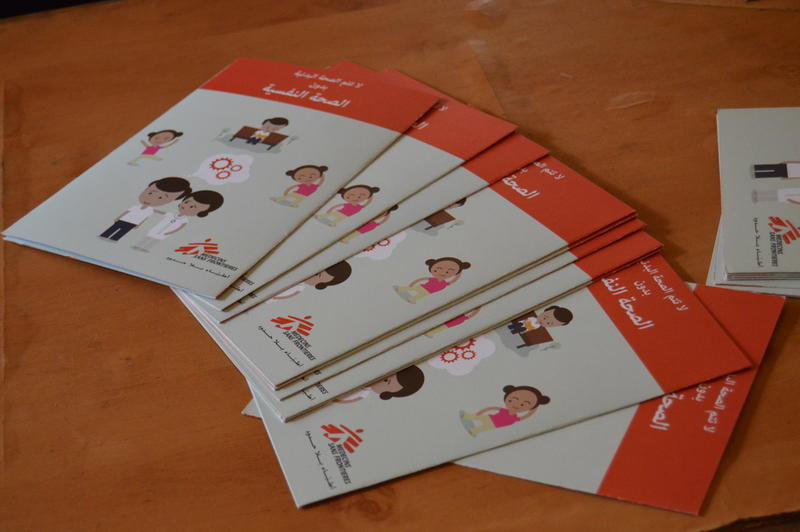 In West Bank, MSF supports people suffering from moderate to severe mental health disorders in Nablus and Qalqilya, and those directly or indirectly affected by violence related to the conflict in Hebron, providing counselling, physiotherapy, psychological first aid and psycho-educational support. For the World Mental Health day this year, MSF launched plans to reinforce its awareness sessions to talk about the relation between parents and teenagers to a fathers' group and about addiction and its relation to mental health. Since the beginning of 2018, MSF conducted 36 awareness sessions in Nablus and Qalqilya.