"It was late one night when a young man was rushed into the emergency room in a critical condition. He had been shot through the chest and was dying in front of us – we couldn't really feel his pulse and he had extremely low blood pressure. But he was breathing…"
British anaesthetist Rachel Craven has just returned from a short mission to our Emergency Surgical hospital in Aden, a port city in the south of Yemen. The hospital is one of 11 run by Médecins Sans Frontières/Doctors Without Borders (MSF) in Yemen.
An emergency phone call
"I started working for MSF in 2005 and have a lot of experience working in war zones – I've been to Syria, Libya and Palestine. Increasingly, hospitals are being attacked and targeted – especially in Yemen – and this was something I had to consider before I left.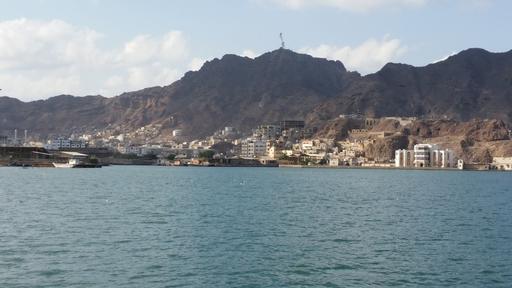 I arrived early on a Sunday morning by boat from Djibouti. When I stepped onto the vessel I realised it was basically just a fishing boat. We left the port overnight on particularly rough seas because the safest time to arrive in Aden is during the day.
The journey was pretty torturous – it was incredibly loud, rough and stomach-churning.
In Aden, MSF is running a hospital with 74 beds. It's completely staffed and run by MSF Yemeni and international staff.
The hospital is one of the few facilities in Aden providing treatment for war-related injuries, but remains the only one to provide emergency and surgical care free of charge.
Every day we see people with wounds inflicted by improvised explosive devices, gunshots and some blast injuries from mortars close to the frontline.
Sleeping in scrubs
We run two operating theatres as well as an intensive care unit (ICU) for critical patients. I worked in a team of five Yemeni anaesthetists and five senior doctors. I was there to provide a second pair of hands in the operating theatre, supervise the junior doctors and support with the management of ICU patients.
The local Yemeni staff we work with are brilliant. They are very good fun and very committed. They seem incredibly resilient. For so many of them their futures are very uncertain.
I couldn't tell you what it's like to live in Aden, because we led such restricted lives due to the insecurity.
I didn't leave the hospital for the three weeks I was in Yemen. I was always on call in case of an emergency and slept in my scrubs. If I got a call, I simply walked downstairs to the emergency room.
The sound of war[[Article-CTA]]
We were always slightly on edge. When you hear explosions you think, how many people are going to be coming to the hospital? How many injured? How many have died? There were times when I heard a lot of gunfire.
And sometimes it's just celebratory shooting at weddings (men will often shoot up into the sky in celebration). But, of course, bullets return to the ground at 92 metres per second, and people are hit.
You get used to the sound of war. When I was in Libya, during the battle of Misrata, we would be in the midst of a mass casualty, with so many injured people in the hospital – most of them were lying on the floor – and I realised I hadn't even consciously heard rocket fire.
So it becomes a part of your life, the sounds of explosions and gunfire. You also learn to distinguish quite quickly between fireworks and explosions.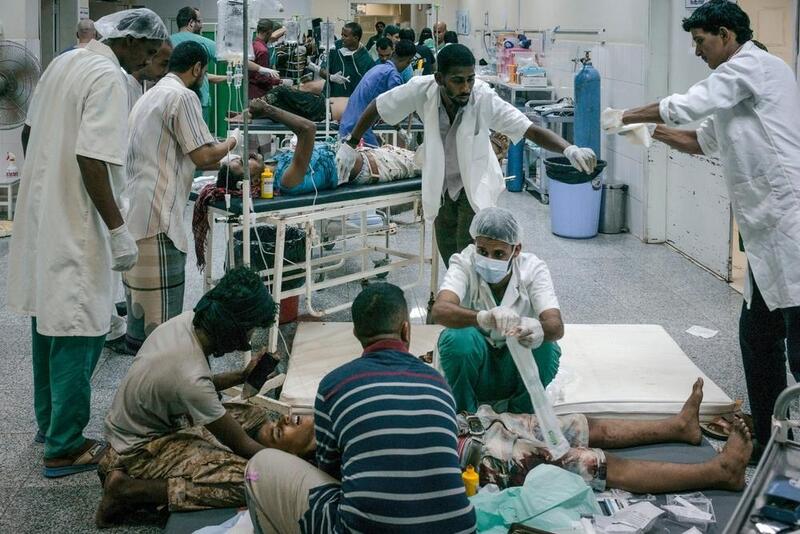 "He was dying in front of us"
That night the young man who was shot through the chest came in, we rushed him straight to theatre where we discovered his right lung had been almost completely destroyed by the bullet; he was bleeding internally and had a big hole in his chest.
He couldn't have been more than 19 years old. While the surgeons started working on him, I was busy anaesthetising and resuscitating him.
Incredibly, we managed to get his pulse back and his oxygen levels increased. But he needed specialist care which we couldn't provide – at least six or seven hours on a ventilator before we could attempt to wake him up – so we made arrangements to transfer him to an intensive care unit across the city.
I clambered in the back of the ambulance with him, as we sped across the city to an intensive care unit a few miles away.
The following morning I went back over to other intensive care unit, picked him up in the ambulance and took him back to the hospital. We took his breathing tubes out and we waited.
His low oxygen levels when he was first brought in had caused him to have a small stroke down his right side. Our physiotherapists worked extremely hard to help him recover.
"I see a lot of patients with injuries that are beyond the scope of what's possible for us to treat, but without anywhere to transfer to"
"Seeing him going home is one of my favourite memories"
On day nine, he went home. His breathing was normal, his right arm and the side of his face had almost completely recovered.
Here was a 19-year-old boy who came to the hospital almost dead, and who had almost completely recovered.
Seeing him on the day he was going home, and seeing a big smile on his face – an even smile because his face wasn't drooping any more – is one of my favourite memories from the mission.
Day to day life is hard
It's always frustrating when it's taken people a while to get to the hospital, especially patients with vascular injuries, because it could mean the difference between life and death.
If patients could get to you immediately, outcomes would be better. But here in Aden it's becoming increasingly difficult for people to access healthcare.
I also see a lot of patients with injuries that are beyond the scope of what's possible for us to treat, but without anywhere to transfer to.
For example, patients with life-changing injuries which require some kind of reconstruction – it's just beyond our limit in Aden.
You can't put them on a boat to Djibouti, because they're too sick to make the journey. So patients are stuck in limbo until the situation improves.
MSF's impact has been huge in Aden. The hospital is well respected – both in terms of the results it gets, but also because we carried on working throughout the worst of the war – we never shut. All sides of the conflict appreciate that."