The town of Qayyarah, some 70 kilometres south of Mosul in Ninewa governorate, Iraq, lies on the west bank of the Tigris River. Before the Iraqi army retook the area at the end of August 2016, it was under the control of the Islamic State group for two and a half years. Close to Qayyarah, six camps housed up to 100,000 internally displaced people (IDPs) who fled during the military operations to retake the rest of the areas controlled by IS Group.
The war, the wounded and the malnourished children
At that time, people who were fleeing the conflict were arriving wounded to the IDP camps and reception points. MSF had to respond quickly and opened a tent surgical facility in Qayyarah in October 2016, and in December, we set up a field surgical hospital. The purpose of the hospital was to do emergency surgical operations for lots of populations around and IDPs in camps. At that time our teams treated thousands of patients who suffered from various levels of injuries.
"They arrived in groups and individuals. Included women and children and men. They were all in need of urgent help." Said Marc Van Der Mullen, MSF head of Mission in Iraq in 2017.
Aleksander Wroblewski, an MSF Surgeon, remembers the time he was working in the field surgical hospital "People fled and came to our hospital with wounds from gunshots, blasts and so on. In one day, I operated on at least three, maybe four or five people."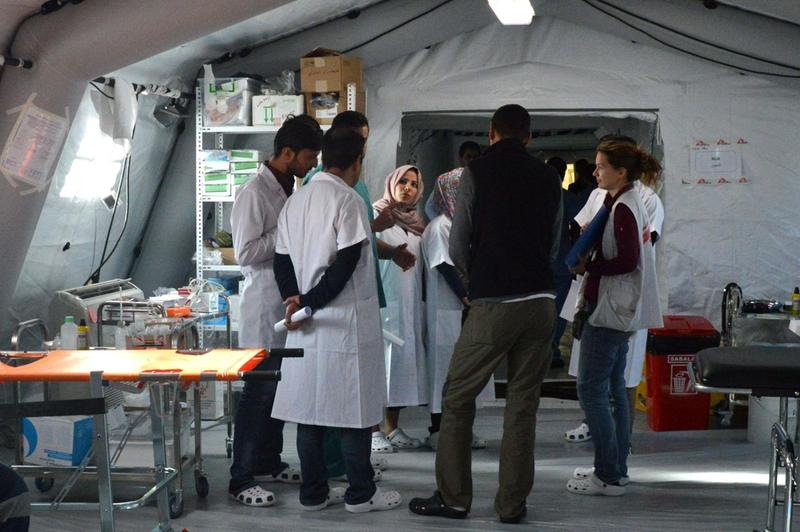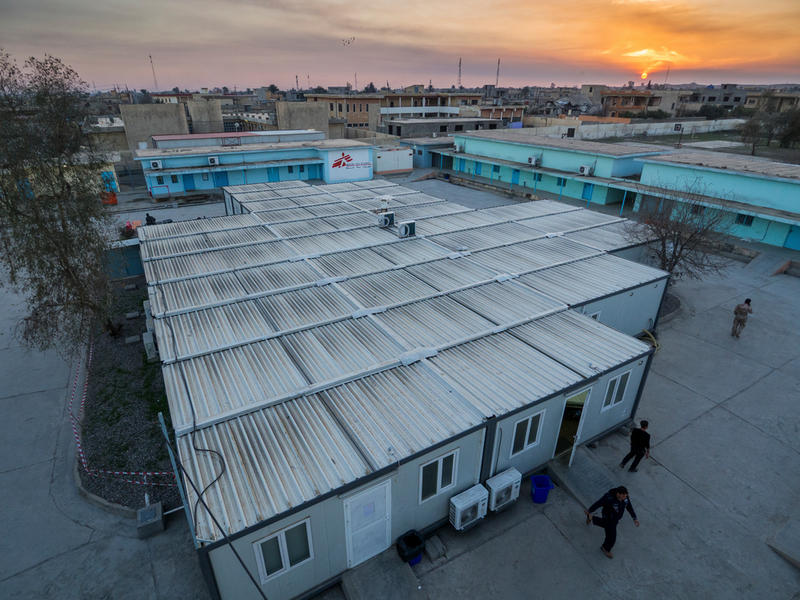 During the period from January to May 2017, 5,657 patients were admitted to the emergency room of the hospital. The team in the emergency room saw patients wounded in explosions or by mortar fire. A four-bed intensive care unit was opened to provide care for burns victims, patients in psychological shock, and other critical cases.
Children at Risk
As the Iraqi army advanced into west Mosul, more families were able to escape. MSF teams started seeing children with acute malnutrition, as a result of food shortages in besieged West Mosul. To treat malnourished children, mainly babies under six months, MSF set up a 12-bed intensive therapeutic feeding centre in Qayyarah hospital.
The Qayyarah inpatient therapeutic feeding centre ITFC provided assistance to children under five years of age, with a special focus on babies under six months of age who are at the highest levels of risk. The program also included a baby-friendly area with a focus on breastfeeding promotion and support for mothers to resume breastfeeding. Malnutrition-related mental health care was also provided.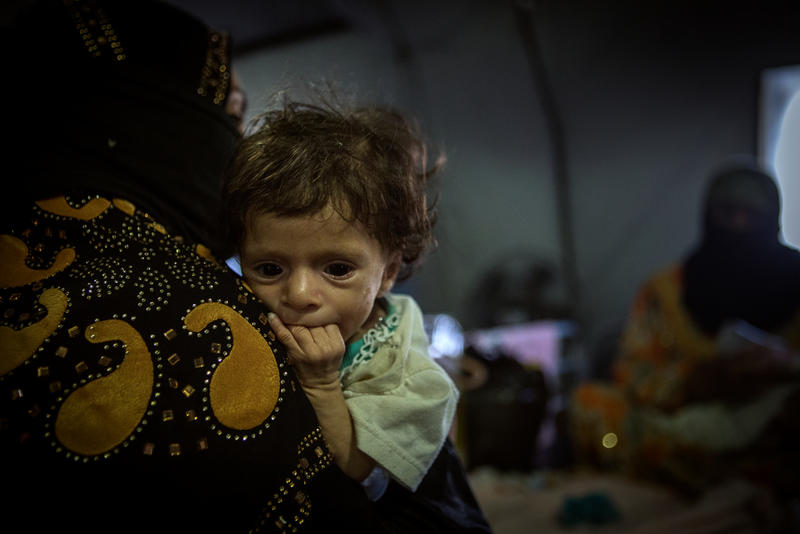 Changing Medical Needs
As the war ended in late 2017, health needs in the area became less related to the war but nevertheless urgent. As more people had returned to their homes in the area, patients came to our facilities with injuries caused by improvised explosive devices (IEDs) on the road. There were people suffering from intestinal infections after drinking dirty water, or food poisoning due to the lack of electricity and gas for refrigeration and cooking. Children in particular were developing skin diseases and rashes due to lack of hygiene.
Therefore, MSF decided to stay and respond to ongoing medical needs. MSF expanded its services at the hospital to include paediatric care, an inpatient therapeutic feeding centre, neonates specialized care, treatment for burns and mental healthcare. A second operating theatre was also opened in March 2018 to increase the surgical capacity and quality of care for the people of Qayyarah sub-district and beyond.
This is in addition to an emergency room open 24/7, outpatient consultations for pediatric cases and chronic diseases, a vaccination program, and an intensive care unit for surgical and medical patients.
MSF kept expanding the hospital up to a 62-bed capacity to support the Directorate of Health.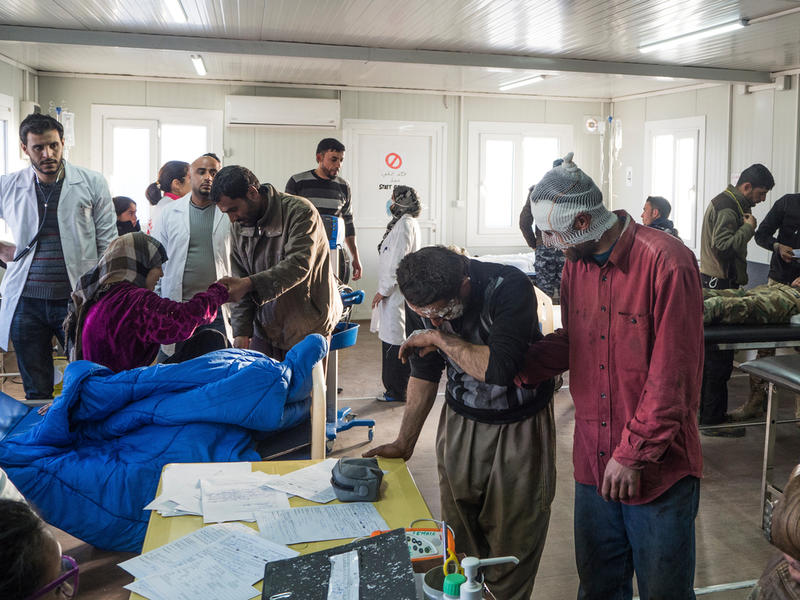 Out in the Camps
Up to one hundred thousand displaced people were in the camps close to Qayyarah town (Jeddah and Airstrips camps) where in July 2017 MSF began integrated nutrition and mental health project. Later, MSF scaled the medical activities provided for the internally displaced people in the camps to include a primary healthcare center including sexual and reproductive health services (antenatal and postnatal care, basic obstetric and newborn care, and family planning), a 24-hour emergency care service, outpatient consultations for pediatric and adult cases and chronic diseases, a vaccination program, a nutritional unit, mental health services, and health promotion activities and sensitization campaigns in the camps.
From January to June 2019 MSF primary health center provided medical assistance to more than 130 patients daily. More than 13,800 medical consultations and 4,600 emergency consultations were performed. Also more than 250 deliveries were assisted and more than 500 individual psychological sessions were offered to the population living in the camp.
There was also mental health suffering amongst the people because of trauma and displacement, so MSF set up a mental healthcare unit in the hospital. We received cases of severe depression and anxiety, in addition to many people -mostly women- who had attempted to commit suicide the camps and the city of Qayyarah.
Rebuilding Starts
Two years after the war, rehabilitation of healthcare in the area was going slowly but surely. Rebuilding started of the Ministry of Health Hospital in Qayyarah, and for a population of 250,000 people in the area, only primary health care was available in Qayyarah.
"When I arrived in the area in September 2019, rehabilitation work was ongoing in Qayyarah hospital. Specialized healthcare was still needed in the area, and patients with complex conditions were being referred to Mosul," says Gwenola Francois, MSF Head of Mission in Iraq.
Over this time, MSF continued to follow the situation of healthcare reconstruction in the city and assist on different needs.
New Beginning For Ninawa
In 2020, Ninewa Directorate of Health and other actors in the area kept growing their capacity and became more capable to respond to health needs.
As MSF contributed to building the capacity of many local medical specialists over 4 years and setting up specialized healthcare units in Qayyarah, MSF decided to hand over its medical activities to the Ministry of Health hospitals and medical facilities. In January 2020, MSF handed over the pediatric and neonatesmalnutrition unit to Qayyarah General Hospital.
In September 2020, MSF handed over its emergency room, equipped operational theater, ICU activities, and inpatient department to Qayyarah General Hospital, the burns unit to Aljomhuri Hospital in Mosul, and the primary healthcare activities to international Medical Corps Organization that is providing support in the area.
MSF kept supporting along the transfer period, with further specialized training, and donations of medical equipment. MSF trained around 350 staff who worked in the MSF hospital and PHCC in Qayyarah including over 170 medical staff of the directorate of health, most of them will stay in Qayyarah public hospital.
MSF will also continue monitoring the situation in the area in general and respond in case of an emergency. MSF is also continuing support in its projects in other areas of the country in governorates including Ninawah, Kirkuk, and Baghdad.
Qayyarah in Numbers
From 2016 until 2020, MSF treated more than 67,000 patients in the emergency room of the hospital alone, including performing more than 11,000 surgeries. In 2019 alone, MSF treated 750 patients in mental health and more than 700 deliveries in maternity and almost 46,000 consultation services in the camps.