Not all MSF fieldworkers work internationally. Up to 90% of our staff are recruited in the countries where we work. Meet some of the fieldworkers who are part of MSF teams working in their home countries in Southern Africa.
Emilia Vilanculos, Administrator , joined MSF in 2003, from Mozambique: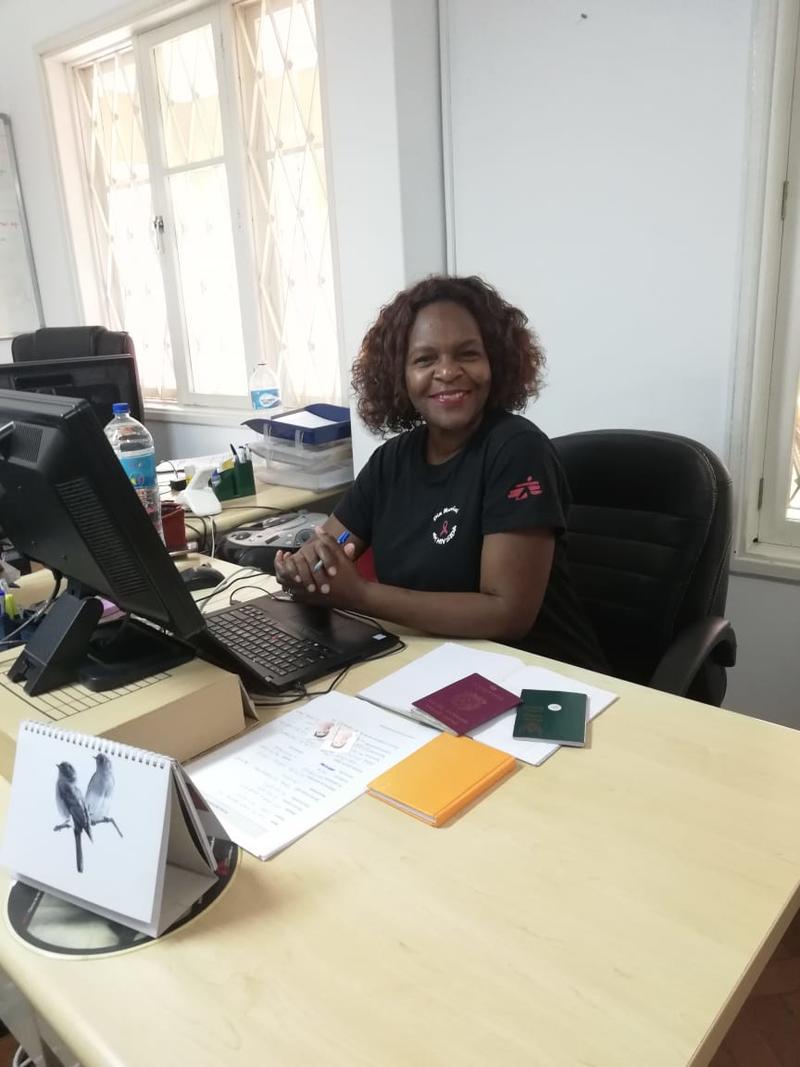 "At the time I started working with MSF, I knew nothing about the organisation. In Mozambique, people were dying of HIV, and MSF was starting to implement treatment. My community had been heavily affected by HIV. I brought some people for treatment, and now they are now still healthy.
Without MSF, they might not be alive. This is the magnitude of our work. It makes a big difference for the communities. I know this because I have lived it.
I have learned a lot working at MSF and it has helped build my character. I identify with the principles, not just when I am working at the office, but I also take these principles into my personal life."
Joseph Kachapila, Logistics and Supply Manager, joined MSF in 2008, from Malawi:
"I started as a watchman while I was studying electrical engineering 12 years ago. In the Nsanje project treating advanced HIV and TB I held several positions in the logistics team. In 2017, I was promoted to logistics and supply manager. The Nsanje project supports people through 14 health facilities. I oversee a team that includes watchmen, drivers and many logistical experts to ensure MSF colleagues can get to the patients and back safely, that they have access to internet; safe drinking water, quality supplies and equipment.
In my role, I serve as a solution giver. Whenever there is a challenge, people come to me and I am always there to give support. Earlier this year, I worked in Sierra Leone for three months to get work experience in a different environment with MSF.
In late June, I came back to Malawi and helped to set up MSF's COVID-19 treatment centre. At the time, I didn't know that the centre would end up helping my own family.
My wife, Fanny, also works for MSF, and she was pregnant with our third child. In July, we learned she might have COVID-19. She's asthmatic and near her due date, she started to show COVID-19 symptoms, and we had to stay home. When it was time to deliver the baby, we couldn't go to a normal maternity ward, so she went to the MSF COVID-19 centre to give birth. I knew we were in safe hands at the hospital with support of Ministry of Health and MSF doctors.
And now Fanny, our new baby, Praise, and the rest of our family are doing well."
Oripa Chimtashu Malasha, Emergency Nurse, joined MSF in 2017, from Zimbabwe: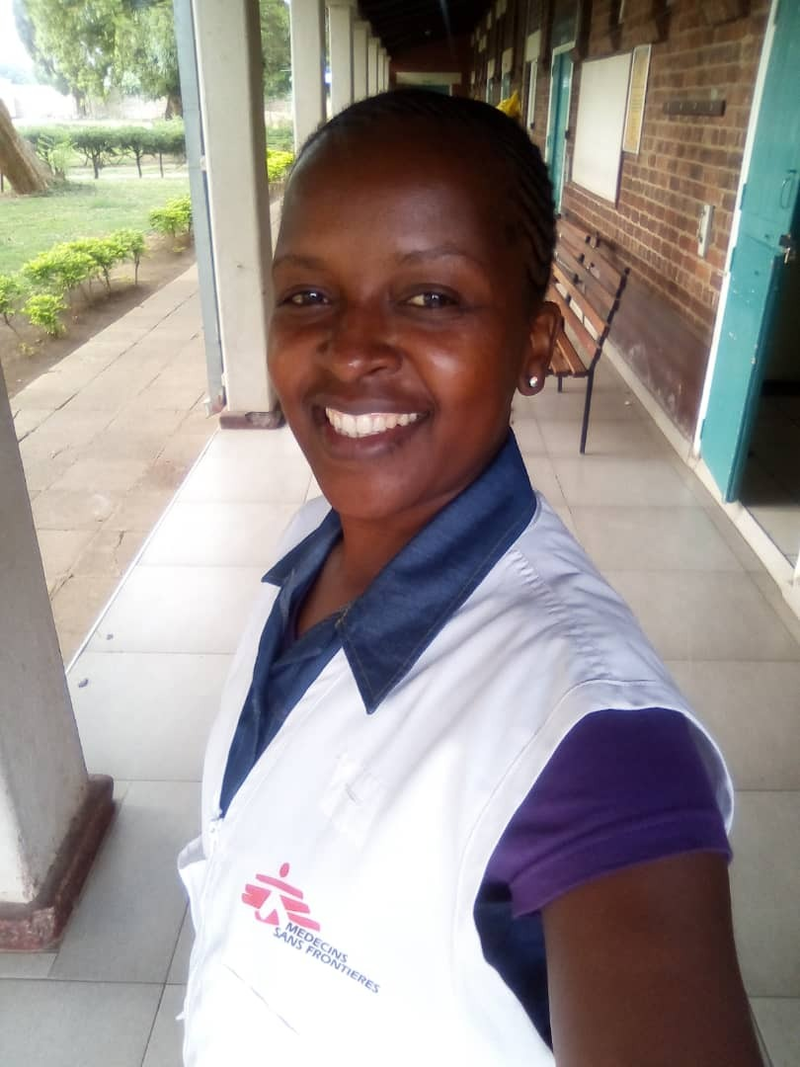 "I do emergency care nursing during disease outbreaks such as cholera and typhoid. These are the core activities of MSF: we provide emergency care in times of distress. We are successful when we manage to curb an outbreak before it spreads or kills more people.
Working together with the Zimbabwean Ministry of Health and Child Care, we have succeeded in doing that in the past years. MSF keeps improving standards on a day-to-day basis.
One challenge we face in the field when assisting in outbreaks is cooperation with other health workers, who may be unhappy with their salaries and working conditions. For emergency nursing care to be effective, it needs motivated staff. I wish to continue in emergency care and study further on project management and identification of people in distress."
Each year, around 100 Southern African fieldworkers support MSF projects internationally. We spoke to three of them reflecting on their most recent assignments in different parts of the world.
Lungile Dlamini, Patient Support Activity Manager, joined MSF in 2010, from eSwatini. Previous assignments: South Africa, Papua New Guinea | Recent assignment: Hargeisa DR-TB project, Somaliland/Somalia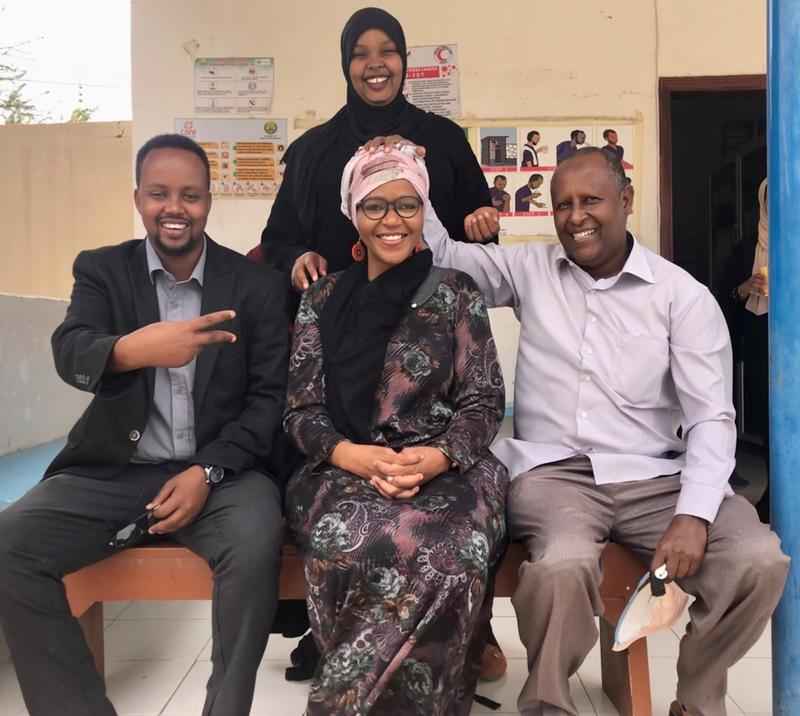 "I was able to meet up with the main TB stakeholders [and] conduct field visits to the regional clinics MSF. I introduced the concept of patient education and counselling to enhance the services for TB patients.
If patients are empowered through education, they take charge and act more responsibly, thus enhancing TB treatment outcomes.
No church, no free Sunday… it felt weird at first. This was challenging, however, I quickly adapted. Another adjustment was seeing camels roam around like the cows back home. I took a video every time I came across a herd of camels and I would send them to my 4-year-old daughter. She was always happy to see them but worried that they would bite me!
The Somali people had a great impact on me. Embracing people and understanding their culture and accepting these cultural differences, extreme as they might seem, builds beautiful relationships with the team. It produces great results when it comes to work. I've learned to adapt to change more easily, accepting what is and being able to move forward without questioning anything too much."
Gilberta Jairos, Nursing director , joined MSF, from Zimbabwe. Previous assignments: South Sudan, Afghanistan, Iraq, Lebanon | Recent assignment: Kenema mother and child hospital project, Sierra Leone.
"When I arrived, the hospital had just opened and we were putting all our systems in place. At first there was a lot of work to do with the nurses. I pushed the supervisors to delegate and become managers. Being a manager means watching and managing everything that is going on administratively and clinically.
As we trained the supervisors, you could see their confidence growing. This confidence trickles down to the nurses. "There were so many children you would see fighting… When you get a bad case you think: I hope this one will fight, but a lot of them die. We tell people that malaria can be treated and urge them to bring their children to the hospital to be monitored, but they're afraid.
Those Ebola times really affected them, and now there's the fear of COVID-19. I think it will take some time for attitudes to change. "When COVID-19 emerged, five of the international nursing staff left, but we managed because we had built such a strong team. I said to myself that I would not go back home, even though there were times I wanted to. I could not leave my team as they became like my family, and you can't let family down."
Warwick Windell, Logistics manager, joined MSF in 2018, from South Africa | Previous assignments: Afghanistan, Sierra Leone, South Africa | Recent assignment: Mocha, Yemen
"It was the first project I'd worked in where there was a running hospital. In my previous assignments, we were building state-of-the-art hospitals. Mocha has a 24-hour surgical trauma centre consisting entirely of tents.
Mocha is a small city. Highly skilled personnel are more inclined to work in bigger cities, and there are only a few retailers for basic materials.
The city water supply was not ideal and would only be available about half the time. In addition, the city power was only available a few hours per month.
My day would usually start with a logistics and supply team meeting, to monitor ongoing activities. As you would imagine, every day brought with it obstacles to overcome, like an unexpected early rains in April that flooded the hospital (I hate wet socks!), but in-between we would usually get some work done.
I am stimulated by my work. I learn something at every turn. I meet amazing people all the time. I am constantly surprised. I believe in what I do and can see the good that comes from what we do as an organisation."
In this week's #FieldworkerFriday post we recognise the achievements of our nurses in Manicaland, Zimbabwe, who successfully rolled out a nurse-led model of care for non-communicable diseases. The project was handed over to MoH last month. https://t.co/hvWGhs4osj pic.twitter.com/04RBHJ4GOk

— MSF Southern Africa (@MSF_southafrica) January 8, 2021