The worst floods in nearly a century in Kerala have left many dead and lakhs displaced in relief camps across the state's 14 districts. In response to the floods, the international medical humanitarian organisation Doctors Without Borders/ Médecins Sans Frontières (MSF) has started relief work in camps in Wayanad, one of the worst-affected districts.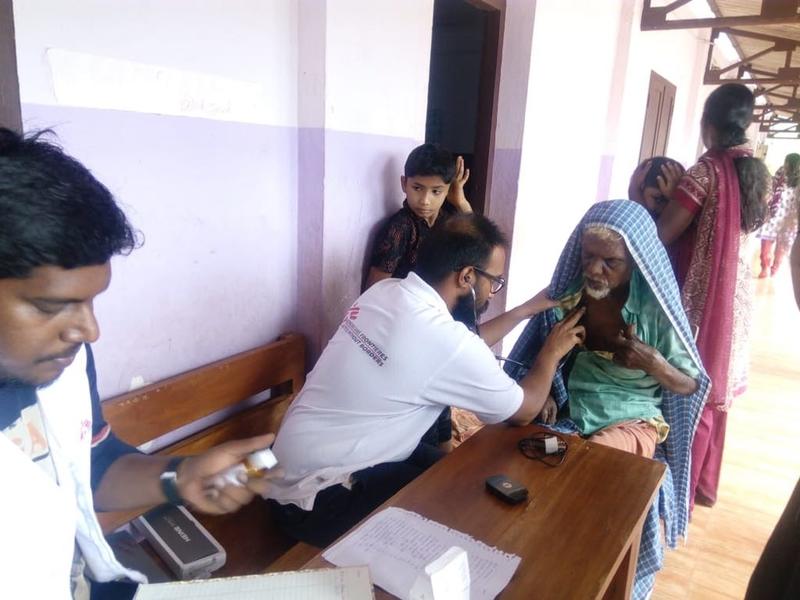 The MSF team visiting the camps in Wayanad distributed basic hygiene and utility items such as soap, floor mats and blankets. The team also carried out an assessment of the situation in the camps. They found that while there is sufficient water for drinking and bathing, there has been no chlorination of water sources. In crowded living conditions, this could lead to an outbreak of infectious diseases. Wayanad also has a shortage of health staff, which has overburdened existing medical and health workers.
On the basis of the assessment, MSF has decided to focus on the following areas:
Continue distribution of hygiene and shelter kits to improve living conditions for people in the camps
Chlorination of water sources in the camps in order to prevent the outbreak of water-borne diseases such as cholera, typhoid
Carry out medical camps to assist the district administration of Wayanad. Each medical camp will consist of a doctor and a nurse equipped with essential drugs and instruments to detect and treat non-communicable diseases.