On a muddy track in South Sudan stands Nyanjima Mayot, a calm, soft spoken 12-year-old girl who dreams of becoming a doctor.
She smiles broadly outside her home in Wodchay village, near Agok.
"Many people in my village are suffering because of diseases," she says, brimming with enthusiasm. "And I want to treat them."
Her smile beams as she welcomes medics from the Médecins Sans Frontières/Doctors Without Borders (MSF) hospital in Agok.
The team of two, a training nurse and a nurse assistant, travelled more than 10 kilometres to monitor their patient's health.
They weave their way among the pathways of the village towards her.
Nyanjima, the fifth child in a family of eight, is suffering from diabetes.
"She spent a large part of the day at the hospital. She dropped out of school, she was missing her family, and was increasingly miserable."
One morning in 2013, she collapsed while attending her classes at Ganga primary school in Abo-tok.
She was quickly rushed to a nearby health facility, where she was given first aid and regained consciousness.
Two days later, Nyanjima fainted again and her parents were advised to take her to our hospital in Agok.
"Nyanjima was diagnosed with insulin-dependent diabetes mellitus, and we quickly put her on medication," says MSF training nurse, Saviour Dombojena.

Splitting the family

Type 1 diabetes requires daily injections of insulin, but the distance from Nyanjima's home to the hospital meant that she could not come every day for medication.
Her mother had no choice but to leave Nyanjima's siblings at home with their father, so she could take care of her in Agok while she underwent treatment.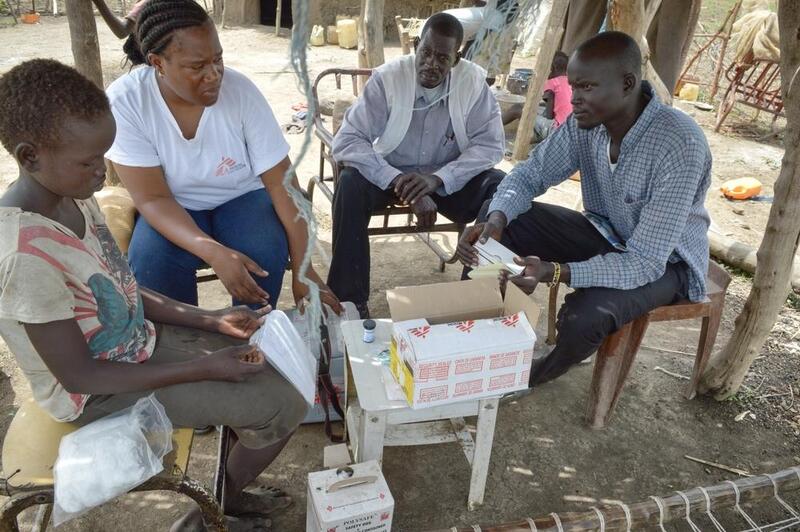 Nyanjima's mother was the breadwinner of the family, and this task was now transferred to her father. But he struggled to take care of the family alone, and Nyanjima's mother was forced to return home, leaving Nyanjima at a relative's home in Agok town.
The young girl was not happy in her new circumstances. She spent a large part of the day at the hospital. She dropped out of school, she was missing her family, and was increasingly miserable.
Reunification through home care
Nyanjima is one of many diabetes patients facing these difficulties. In order to make life easier for patients, our team in Agok has introduced a home insulin programme.
"People came for treatment from villages and towns several days of travel away," says Dombojena. "Families were separated; others were forced to find extra accommodation in Agok.
"With the hard economic situation, it was just not sustainable for many of them."[[Article-CTA]]
The home insulin programme started in July 2015 after a study showed that some insulin can be kept safely without refrigeration for a certain period of time.
This made a significant change in South Sudan, where temperatures can reach well above the mid-40s. Here, keeping drugs at safe temperatures is a huge challenge as electricity is not available in many areas.
We decided to train patients and their caretakers on how to administer the insulin, so that they would no longer have to come to the hospital every day.
"We trained them how to use a glucometer (the medical device used to determine the approximate concentration of glucose in blood), how to control their diet, and how to inject themselves," Dombojena continues.
"Under medical supervision, they were then asked to demonstrate their theoretical and practical understanding of how to administer the insulin before they went home."
The girl who wants to become a doctor
We provide free insulin, care and training. The diabetes patients come to the hospital once a month to pick up their insulin and undergo medical checkups. They are also advised to come to the hospital if they feel any unusual symptoms.
Nineteen patients are now enrolled in the home treatment programme. This approach allows the patients to go about their normal activities, and saves costs on transport.
Perhaps most importantly, it addresses the challenge of separating families.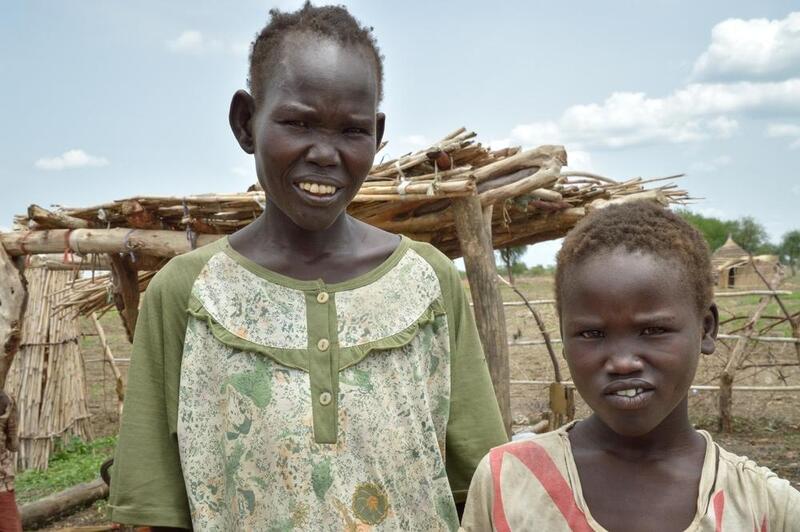 For Nyanjima, this meant that she could finally go back home to her family. She no longer had to go to the hospital for treatment every day. She is now able to safely administer the insulin by herself, under the oversight of her mother.
Today Nyanjima is happy, living with her siblings and parents.
She is back in school and hopes to pursue her dream of becoming a medical doctor.
msf in south sudan

The MSF Hospital in Agok is the only secondary healthcare facility in Abyei Administrative Area, serving a population of about 150,000 people.
We have been working in the region today called the Republic of South Sudan since 1983.
We are currently running 17 regular medical projects throughout the country and in 2015 undertook close to a million medical consultations.
find out more About our work in south sudan